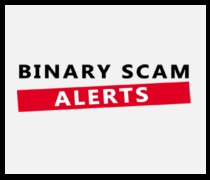 It's Time to Report All Those Binary Options Scams!
Nicosia, Cyprus (PRWEB) April 16, 2016
Due to mounting complaints fueled by the new and high risk binary options industry, Binary Scam Alerts is now offering a "Report a Scam" section which allows day traders to air their complaints in a friendly and supportive environment without the fear of backlash or reprisals from unethical brokers or software providers.
This new and easy to use tool is designed to empower binary options traders and create a more transparent and accountable online trading environment. The "Report a Scam" section has been highly instrumental in shedding light on various trading schemes which have been exposed in Binary Scam Alerts. Day traders have come to depend on this tool and use it as a point of reference to conduct checks and search for internet investment scams and reviews related to online trading in the binary options as well as Forex niche.
This new and innovative technology was developed in cooperation with Scamtrackers.com, a leading web applications developer specializing in freeware for webmasters and bloggers wanting to increase engagement levels and lower bounce rates.
Binary Scam Alerts is a relative newcomer to the business, but with the growing amount of complaints it is poised to become a leader in consumer advocacy for the binary options niche.