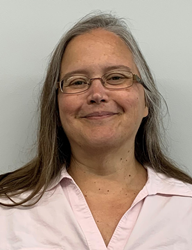 CLEVELAND (PRWEB) November 25, 2019
TestOil, an industry leader in oil analysis, just announced a new test to determine the biodiesel content in conventional diesel fuel. The test is primarily in response to requests by industrial customers that need to ensure the fuel they are using meets OEM requirements for biodiesel content.
TestOil's Analytical Services Manager Monika Malcolm said, "We have received inquiries from customers asking if we had the capability to test for biodiesel content. The need is definitely there, but there was almost no one to meet it. Our new test is excellent for industrial applications such as generators, trucks, and other mobile equipment including forklifts, bulldozers and mining machinery."
The addition of biodiesel to conventional diesel fuel is becoming more and more common. Benefits of the addition of a biodiesel/diesel blend include increased lubricity, reduction of harmful emissions and sustainability of the biodiesel. Common blends include B5, which is up to 5% biodiesel and B20, which ranges from 6% to 20% biodiesel. While biodiesel blends are compatible with most diesel engines, issues such as hose or seal incompatibility and cold weather gelling can occur if the biodiesel concentration exceeds OEM recommendations. While biodiesel content labeling is required by the U.S. Federal Trade Commission for all blends containing more than 5% biodiesel, the label is not always accurate and the consequences of mislabeling can be significant; degrading performance, damaging the machine or even voiding the warranty.
Biodiesel blends very easily and completely with conventional diesel. Because of this, it is impossible to tell by observation how much biodiesel the fuel contains. The only way to verify biodiesel content is through laboratory analysis. Although the demand for this testing is high, at present, very few labs offer this service.
TestOil's Chief Operating Officer Mary Messuti said, "Being able to verify the amount of biodiesel in a fuel blend is one more way we meet the needs of our customers. We always have an ear to the ground so that we can respond quickly to their needs. While we don't always have an immediate solution, we take any request as a challenge to investigate a way to meet it. This new biodiesel test is a prime example of that."
Once TestOil has the fuel sample, test results will be available the same day. In addition to the new biodiesel content test, TestOil customers may opt for additional tests such as water content and bacteria count.
With more than 30 years of experience in the oil analysis industry, TestOil focuses exclusively on assisting industrial facilities with reducing maintenance costs and avoiding unexpected downtime through oil analysis program implementation. As industry experts in diagnosing oil-related issues in equipment such as turbines, hydraulics, gearboxes, pumps, compressors and diesel generators, TestOil provides customers with a guarantee of same-day turnaround on all routine testing. With in-house certified training professionals, TestOil offers lubrication and oil analysis training, private onsite training, certification training and exams, and educational webinars. For more information on partnering with TestOil on oil analysis programs or training opportunities visit http://www.testoil.com.