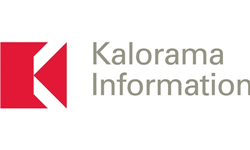 ARLINGTON, Va. (PRWEB) August 01, 2019
A new report from market researcher Kalorama Information says that the $53 billion market for biomarker-based tests are growing faster than the in vitro diagnostics (IVD) test market as a whole. Biomarkers in the next five years wil experience 6% revenue growth, roughly twice that of the IVD market per Kalorama Information's new report.
Biomarkers can be used for a range of diagnostic applications, including predicting disease risk, diagnosis, predicting prognosis, identifying the appropriate therapy for an individual, monitoring disease and disease recurrence, and other applications, such as research.
Examples of biomarkers used in clinical diagnositcs include cardiac markers (cTn, HscTn, acute CK-MB/BNP, and others), tumor markers (PSA, CEA, CA 125, AFP, PSA Rapid, and others), coagulation markers (PT/INR, D-dimer), C-reactive protein, and common infection disease markers (grouped by disease) and others.
Biomarkers are used widely to assess patient health status. They are used throughout the diagnosis and/or treatment process, from screening of apparently healthy individuals to ongoing monitoring of a patient's disease while undergoing treatment. Important disease applications for biomarkers include cancer, cardiovascular disease, immunological and inflammatory diseases (such as autoimmune diseases, inflammation, and others), infectious diseases, neurological disorders, and more. Even in established fields like infectious disease, novel biomarkers are important for new applications, such as antibiotic resistance testing, and predicting susceptibility to specific antibiotic drugs and also sepsis.
The biomarker market is extremely large, reflecting the growing market for diagnostic tests based on these biomarkers and also the ongoing efforts to discover, validate, and commercialize new biomarkers. This market is fueled by factors that are supporting growth of both the research and the diagnostics markets, including the following:

Aging of the population
Rising rates of obesity
Growing number of cancer therapies
Longer life spans of cancer patients
Advances in technology, improving the ability to analyze the increasing number of biomarkers
Advances in bioinformatics
In addition, market growth is being fueled by the identification, validation, and introduction of new biomarkers and products based on these new biomarkers. These include safety and efficacy biomarkers being used in drug discovery and development, as well as other applications in addition to diagnostics.
Much of the activity in the development and use of new biomarkers is in the field of oncology, where both single biomarkers and biomarker panels are being developed and used for a wide range of applications – assessing risk of developing cancer, screening apparently healthy individuals for cancer, diagnosis of cancer, predicting prognosis, monitoring patients and the recurrence of disease, and determining the best therapy for treatment of a patient.
About Kalorama Information
For more than 30 years, Kalorama Information has been a leading publisher of market research in healthcare areas, including in vitro diagnostics (IVD), imaging, biotechnology, healthcare, medical devices, and pharmaceuticals.