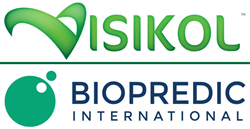 Open source is incredibly important to us in developing these models as we want to build consensus in the research community and we also want to provide our pharmaceutical Clients with appropriate business continuity
WHITEHOUSE, N.J. (PRWEB) January 10, 2019
A major goal for pharmaceutical companies has always been to improve the translational gap between inexpensive in vitro studies and significantly more expensive in vivo studies in order to reduce costs and improve the early prediction of in vivo efficacy and toxicity. To address this need, researchers have begun to adopt 3D cell culture models which have been shown in many contexts to improve the recapitulation of in vivo functionality, expression and kinetics compared to traditional 2D cell culture models. While these models have shown much promise, there is little consensus in the research community about which types of these models are ideal for different types of research questions. Therefore, researchers today either adopt proprietary models or generate their own which makes comparing results between labs challenging and is prone to researchers using inadequate models for complex questions and overly complicated and expensive models for simple questions.
As a leader in 3D cell culture assays, Visikol is focused on building consensus in this field and will at the Society for Laboratory Automation and Screening (SLAS) conference launch a suite of open source liver 3D cell culture models through an effort called OpenLiver™. These models will leverage Biopredic's HepaRG™ cells which for many research questions are more economical, convenient, and reproducible as compared with traditional primary human hepatocyte models. These cells will be used to generate the OpenLiver™ HepaRG™ Spheroid and the OpenLiver™ HepaRG™ NP 3D models which will be comprised of HepaRG™ cells only and HepaRG™ cells combined with a population of non-parenchymal cells, respectively. Visikol will use these models within its 3D cell culture assay services but will also open source them such that any research can easily replicate these models within their own lab. Visikol will provide the research community with the guidance, protocols, validation criteria, sourcing details and tutorials required to generate these models.
"Open source is incredibly important to us in developing these models as we want to build consensus in the research community and we also want to provide our pharmaceutical Clients with appropriate business continuity such that they can internalize our models if they so decide instead of being dependent upon a proprietary 3rd party model," described Visikol CEO Dr. Michael Johnson. The Visikol OpenLiver™ initiative will kick-off at SLAS with a talk from Dr. Erin Edwards which will detail how these models fit into the liver in vitro space. "As a company, we are model agnostic in that we only want to use a model that is required for a research question in order to minimize cost and thus find it very important to educate our customers on when to use complex primary human hepatocyte 3D cell culture models and when a simpler model such as the OpenLiver™ HepaRG™ Spheroid is appropriate," explained Visikol Director of In Vitro Services Dr. Erin Edwards.
Shiloh Barfield, Chief Executive of Biopredic North America, described the partnership as "an ideal scientific and business partnership that will leverage our HepaRG™ tools and application expertise to build industry consensus in this rapidly growing field while providing Visikol with a suite of models for use in its advanced drug discovery services." To learn more about the OpenLiver™ initiative or 3D cell culture assays, visit Visikol at SLAS or contact the team with the info below.
About Visikol
Visikol is a CRO focused on advanced drug discovery that is leading the field of bio-imaging, bioinformatics and image analysis. We conduct end-to-end drug discovery services that include both 2D and 3D in vitro models and assays, 3D whole mount tissue imaging, digital pathology and custom drug discovery projects. Visikol offers a portfolio of drug discovery services ranging from 2D and 3D cell culture model and assay development to in vitro screening, animal tissue histology and automated image processing. The focus of these services is to transform tissues into images and ultimately into quantitative data sets that can be mined for actionable insights that help our Clients make more informed decisions during the drug discovery process. Additionally, Visikol manufactures and sells a suite of tissue clearing reagents and 3D immuno-labeling kits. These products allow researchers to easily and rapidly image whole tissues and 3D cell culture models in 3D instead of traditional 2D sectioning. For more information about Visikol or its services, please visit our website at visikol.com.
About Biopredic
Biopredic International is a privately-owned French headquartered-company. founded in 1993, with operations throughout the EU and the US. The company originated from technology transfer of the unit 49 of INSERM (French National Institute of Health and Medical Research), specializing in toxicology and hepatology. BPI's HepaRG™ product line is a novel hepatic cell line with regulatory acceptance for use by industry and a skyrocketing research platform leading to greater than 500 peer review publications globally in 2018. Biopredic is the parent company and wholly owns, EuroSafe, a leading ADMET & Cosmetics CRO based in France. Biopredic has recently expanded operations in Nashville, TN USA and the Research Triangle Park, NC USA.
Media Contacts
Visikol – Dr. Michael Johnson: info@visikol.com
Biopredic - Berengere Duval: marketing@biopredic.com