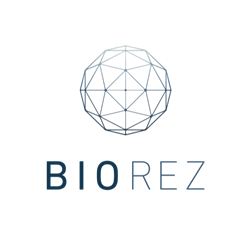 NEW HAVEN, Conn. (PRWEB) November 01, 2021
Biorez Inc., a New Haven, late-stage start-up advancing tendon and ligament healing, today announced the appointment of Jeff Grebner as Director of Clinical Affairs. Grebner joins the Biorez team at an opportune time as the company hits key clinical and procedural milestones with its proprietary BioBrace Implant technology in 2021.
"Jeff is a thoughtful clinical leader with extensive relationships and experience managing end-to-end pre and post-market evidence generation initiatives from concept through completion and publication," said Kevin Rocco, Founder and CEO of Biorez. "He developed and managed the clinical study plans for three prior successful medical device startups that were acquired in transactions totaling over $1 billion. Jeff was also a key member of the Rotation Medical team, where he orchestrated the generation of post-market clinical data that drove market adoption for their regenerative implant for rotator cuff repair leading to a successful acquisition and transition to Smith & Nephew."
Grebner brings more than 20 years of clinical affairs experience at both large and small companies. Most recently, he served as Head of Clinical Development with Philips Hospital Patient Monitoring and has held senior clinical management roles with Smith & Nephew / Rotation Medical and Entellus Medical.
"I'm passionate about the potential for the BioBrace technology to improve tendon and ligament healing and have been impressed with initial clinician feedback," said Grebner. "I look forward to partnering with orthopedic and sports medicine health care professionals to deliver robust evidence to further demonstrate the value of BioBrace."
About Biorez Inc.:
Biorez is a New Haven-based medical device start-up focused on advancing the healing of soft tissues using its proprietary BioBrace™ Implant technology. The company has pioneered the BioBrace™ Implant, a breakthrough biocomposite scaffold featuring a highly-porous collagen matrix that is reinforced with bioresorbable microfilaments. The BioBrace Implant is intended to reinforce and regenerate soft tissue repairs in several clinical applications. The BioBrace Implant is in the late development stage and has not yet been approved for use by any regulatory agency, including the U.S. Food and Drug Administration. More information is available at http://www.biorez.com.