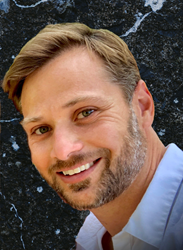 "Birdie has a talented team of professionals and an incredible proprietary Artificial Intelligence platform that will change the way companies generate consumer insights and make business decisions to drive profitable growth." - Birdie CMO Fernando Wey
CHICAGO (PRWEB) January 18, 2021
Birdie, the technology company revolutionizing CPG brands access to insights via Artificial Intelligence (AI), today announced the appointment of Fernando Wey as Chief Marketing Officer (CMO). As a new partner and member of the Birdie executive team, Wey is responsible for overseeing its overall business marketing strategy.
Wey is an accomplished and award-winning marketer with more than 20 years of experience in marketing and business management in consumer goods, telecom, technology & services, working for multinational companies like SharkNinja, Whirlpool, Telefonica/Vivo, and Citigroup.
Most recently, Wey was the Global Vice President of Marketing at SharkNinja, where he was responsible for the global marketing strategy, brand positioning, communication, product and innovation roadmaps, pricing, promotion, and for managing the P&L. While at SharkNinja, Wey led a consumer-centric and innovation-driven marketing transformation that enhanced the company's global position improving its market share and profitability.
Previous to SharkNinja, Wey held several marketing leadership roles at Whirlpool Corporation responsible for multiple US and Latin America categories. During his tenure, Wey was accountable for the marketing strategy, P&L, product and innovation roadmaps, channel strategy, communication, pricing, and promotion for the KitchenAid, Maytag, Whirlpool, and Amana brands. Wey led critical business turnarounds for the company and successfully drove key categories to the market leadership position, delivering double-digit profitability.
Throughout his career, Wey has won a number of awards including the Top of Marketing Award from the Association of Marketing and Sales Directors of Brazil. Based in Chicago, Wey has an MBA from the Kellogg School of Management.
"Birdie has a talented team of professionals and an incredible proprietary Artificial Intelligence platform that will change the way companies generate consumer insights and make business decisions to drive profitable growth. I am excited to join Birdie's executive team and help the organization become the next multibillion-dollar technology enterprise," said Wey.
"With 10+ years working for some of the most important consumer electronics brands in the market, Fernando is a great addition to our team. His perspective and experience working on the clients' side will help us become even more successful at generating relevant business insights to our customers," said Patrícia Osorio, Co-Founder & Chief Revenue Officer of Birdie.
More and more marketers are embracing AI for a number of functions. According to a CMO Survey, corporate marketers reported a 27% increase in the implementation of AI and machine learning (ML) in marketing toolkits compared to just six months prior. Additionally, according to Gartner, 60% of Marketing Analytics teams will be cut by half by 2023 for failure to deliver insights in a faster and more efficient manner, with many brands still using offline and expensive market research tools. Birdie's powerful intelligence system offers a critical tool for brands overwhelmed by the amount of data generated by consumers about their buying experiences.
About Birdie
Birdie is the AI-based Insights-as-a-Service (IaaS) platform that helps CPG brands extract actionable consumer insights from unstructured data to predict category trends, anticipate product crises, and discover promotional opportunities in key retail channels in real-time. Developed in collaboration with industry-leading veterans of the CPG and AI technology worlds, Birdie offers brands a powerful new system of intelligence that puts valuable, but previously neglected, data to use. Today, Birdie works with some of the world's leading brands like Samsung, P&G, Whirlpool.
Founded in 2018 by Alexandre Hadade (CEO) and Patrícia Osorio (CRO), Birdie is headquartered in Palo Alto with offices in Miami, Dallas, and São Paulo, and is backed by ASTELLA and private investors. For more information, visit Birdie.ai or follow us on LinkedIn, Facebook, and Twitter.