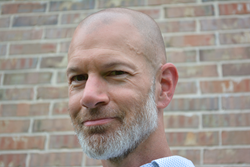 As a new partner and member of the executive team, Clark is charged with overseeing operations, leading the client services team, and driving Birdie's growth and business development.
PALO ALTO, Calif. (PRWEB) September 10, 2020
Birdie, the technology company revolutionizing CPG brands access to insights via Artificial Intelligence, today announced the appointment of Ted Clark as Chief Operating Officer (COO). As a new partner and member of the executive team, Clark is charged with overseeing operations, leading the client services team, and driving Birdie's growth and business development. Clark's appointment follows Birdie's $1.6M seed round announcement, made a few weeks ago.
Clark has more than 19 years of experience managing operations, client service, and solutions consulting on both the agency and supplier sides of research. Throughout his career, Clark has worked with class defining brands like Amazon, AT&T, Converse, CVS, Disney, HP, Kellogg's, Nestle, P&G, PepsiCo, and Walmart.
Most recently, as Toluna's SVP of Client Solutions, Clark led the company's digital product sales engineering and customer success verticals, developing growth strategy initiatives and custom innovation outside the traditional book of business to increase new client opportunities by 27%, win rate by 21%, client retention by 43%, and revenue by 41%.
Prior to Toluna, Clark led operations for The Pert Group, Survey Sampling International, Greenfield Online, and JD Power & Associates. A native of the Northeast, Clark earned his bachelor's in psychology and 1930's film history from Sarah Lawrence College, he currently resides in Dallas, Texas with his family.
"As Birdie continues to work toward our mission in helping CPG brands optimize their market research through our AI-based Insights-as-a-Service platform, we look to bring in leaders who share the same commitment we do. Ted is an accomplished and trusted leader with a proven track record in the market research industry of driving business growth, and we are thrilled to welcome him to our team. We look to Ted to help guide our corporate and client strategies and execute against it," said Alexandre Hadade, Co-Founder and CEO, Birdie.
"I found Birdie's offer fascinating! Their AI makes sense of the universe of consumer opinions across e-commerce reviews, social media, and discussion boards. We are living in the validation economy, where online research is embedded in every purchase journey. Brand and product information has been decentralized by the ubiquity of user reviews and consumer-generated content. Shoppers have never had more voices to consult, and brands have never had less control or visibility into the themes being messaged. Using machine learning and NLP, Birdie spots themes in user feedback, showing brands what matters to their customers, and the trends shaping shopper perceptions," said Clark.
He continued, "Birdie's solution offers huge advantages over social listening, the learning AI performs autonomous collection and analysis – out of the box, you see what people are really talking about, in real-time, without the limits, labor or biases of user-defined queries. I'm delighted to join Birdie on this journey and look forward to working with the stakeholders, current and future clients."
ABOUT BIRDIE:
Birdie is the AI-based Insights-as-a-Service (IaaS) platform that helps CPG brands extract actionable consumer insights from unstructured data to predict category trends, anticipate product crises, and discover promotional opportunities in key retail channels in real-time. Developed in collaboration with industry-leading veterans of the CPG and AI technology worlds, Birdie offers brands a powerful new system of intelligence that puts valuable, but previously neglected, data to use. Today, Birdie works with some of the world's leading brands like Samsung, P&G, Whirlpool.
Founded in 2018 by Alexandre Hadade and Patrícia Osorio, Birdie is headquartered in Palo Alto with offices in Miami, Dallas, and São Paulo, and is backed by ASTELLA and private investors. For more information, visit Birdie.ai or follow us on LinkedIn, Facebook, and Twitter.