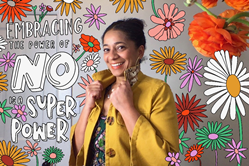 "As a leading creative agency, it's important to measure the impact we are having on individuals and the businesses we work with that are scaling our impact through their work."
CHICAGO (PRWEB) May 03, 2021
While 2020 raised expectations for corporations to take action and truly be accountable for the public good, JinJa Birkenbeuel founded Birk Creative in 1997 with those same values already baked into her mission: To operate as a "social impact corporation wanting to make profit while doing good for the public good." And now, 24 years into that mission, the agency is legally designated as a Benefit Corporation, a for-profit corporate entity committed to being accountable to its shareholders for creating a public benefit. By becoming a benefit corporation, Birkenbeuel underscores that the company aligns purpose with profit, recognizing that, "as a leading creative agency, it's important to measure the impact we are having on individuals and the businesses we work with that are scaling our impact through their work."
Birk Creative's social impact is amplified through both its client work and creative projects that include:
● Google and its Grow with Google program, and as a founding Digital Coach, JinJa lends her multifaceted expertise to provide digital skills training and coaching to help Black and Latinx small businesses owners thrive online.
● Creating Advocate Health Care's "We Got You" COVID-19 prevention and awareness campaign, which helped the State of Illinois provide COVID-19 education and care options to minority communities.
● A founding partnership as the creative and strategic architect of the CPASS Foundation which creates pathways and resources for minority students in STEM.
● Transforming Amnesty International's mission-driven direct mail campaigns to make them more accessible and inclusive, including a grass roots campaign designed to end the death penalty against Black men in Illinois, and a visual identity and comprehensive outreach campaign with a documentary film to garner support for the new International Criminal Court (ICC).
Birk Creative's underlying mission addresses underrepresented people, spotlighting women of all ethnicities and communities. JinJa started "Journey of Gratitude" as a pandemic project to help women artists each publish their own book with art direction, design consulting and cultural editing subsidized by Birk Creative. One of these books, Change-Maker Village, an anti-racist book for all ages written by Mel Kaspin Blume and illustrated by Lisa Aihara, was just included in 2021 Oscar nominee gift bags, with all profits going to the NAACP. According to Birkenbeuel, who also wrote the foreword, the book has a message that is timelessly relevant: "Take action. Be anti-racist and pro-Black. Start right now."
Birkenbeuel continues to share her success benefiting the public as a critically acclaimed designer, brand strategist and technology leader, as the host of The Honest Field Guide podcast, and with her band Utah Carol. Birkenbeuel understands not only the importance of chasing creative possibilities, but also their power to impact and inspire the world.
###
Birk Creative, a benefit corporation based in Chicago, is one of the country's premier multichannel brand strategy, digital transformation and visual identity agencies helping global and mid-market companies launch brands. With a team of 10-plus, Birk Creative's clients include Facebook, Tesla, CPASS Foundation, Advocate Health Care and Google.
More Resources
● JinJa 2021 Female Frontier Honoree
● JinJa is GDUSA 2021 People To Watch
● JinJa in Fast Company Magazine
● JinJa in Forbes
● The Honest Field Guide Podcast
● Utah Carol
● LinkedIn
● Instagram
● Twitter
● YouTube