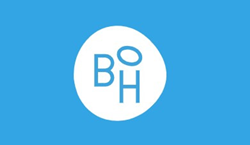 KESKLINNA LINNAOSA, Estonia (PRWEB) July 16, 2020
The cryptocurrency exchange platform, Bit of Heaven, proud to announce the launching of their website. Bit of Heaven, specialized in Bitcoin and Ethereum, offering competitive services for customers wanting to buy or sell Bitcoin and Ethereum at the best market rates.
The exchange is well-specialized in cryptocurrency exchange services, enabling customers to buy or sell BTC tokens against a wide range of fiat currencies.
Bit of Heaven operates as a registered exchange
The good news about Bit of Heaven has to do with compliance. Owned by Loyalfinance OU, a company incorporated in Estonia and registered by the regulator Financial Intelligence Unit. In order to provide the services of exchanging a virtual currency against fiat, in the most optimized way possible, Bit of Heaven had registered by this regulator.
Bit of Heaven aims to present an example, that Bitcoin exchange services can be done in an organized framework and had assembled a competitive offer accordingly. Most of the exchange platforms operating today via offshore entities and are not yet registered with any financial regulator, raising concerns about funds and personal data security.
Bit of Heaven customers can now buy Bitcoin at the best market rates. The exchange provides a variety of purchase solutions, including credit/debit card and wire transfers. Additionally, Bit of Heaven is pleased to announce that for high volume purchases, it had created an additional OTC desk to be able to close a rate in a short period of time.
With its well-connected Bitcoin miners and the world's largest exchange platforms, Bit of Heaven wants to provide the easiest way possible access to the world of cryptocurrencies.
The platform took simplicity carefully in mind and deeply considered the ease of use for its customers, making buying, selling, and exchanging cryptocurrency accessible for everyone. To let its customers to enjoy a deserved peace of mind, the exchange uses state-of-the-art security and technology, ensuring that customer tokens are always safe and secure.
Working with Bit of Haven is as simple as "1...2…3", requiring no prior knowledge about cryptocurrency exchange. Customers can register easily their details and verify their newly created accounts. As a registered exchange, it is imperative that all new clients pass a verification process, providing identification documents. Bit of Heaven is committed to operating in a registered environment and has a strong AML/KYC Policy in place.
Bit of Heaven also glad to announce that it's currently processing thousands of transactions a day and offers amazing rates for Bitcoin is a wide range of fiat currencies.
People can exchange fiat into crypto using Bit of Heaven at industry-leading rates, at 5% using a credit/card or bank transfer. With a strong determination to operate following regulatory requirements, the exchange benefits from enhanced trust and aims to grow exponentially in the near-term horizon.
About Bit of Heaven
Bit of Heaven is a registered cryptocurrency exchange platform based in Estonia, providing customers with Bitcoin exchange services. The exchange gives customers the ability to exchange Bitcoin against a wide range of fiat currencies and allows deposits using credit/debit card and wire transfers. Working with Bitcoin miners and popular exchange ensures Bit of Heaven provides the best market rates and a liquid exchange environment.
###