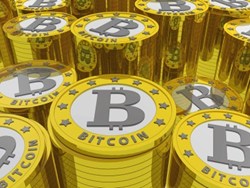 ...it's vital to take advantage of Bitcoin trading right away.
Melbourne, Victoria (PRWEB) August 07, 2013
On 24 July 2013, an official Winner's Edge Trading blog was released disclaiming the company's viewpoint on how the emerging digital currency called 'Bitcoin' will effect Forex trading and traders. Although relatively new, Bitcoin Trading has many advantages over Forex, yet is similar enough to Forex that currency traders can easily learn to trade it. Skilled trader himself and Winner's Edge Trading founder Mr. Casey Stubbs remarks that the "Introduction of this digital currency as a substitute trading tender will offer unique opportunities, as well as challenges, for those taking part in the Forex."
With current economic times being as uncertain as they are, currencies are fluctuating greatly every day. For some in the Foreign Exchange market, this constant ebb and flow is good, but for many others it makes for difficult work. With the emergence of the new 'Bitcoin' currency, Forex trading might just have become a little easier.
The development of the new digital tender called 'Bitcoin' started back in 2008 and has made major inroads into the retail trading market, particularly because its price is driven mostly by demand and that large institutions have yet to trade it.
Mr. Stubbs says that the pricing, being set by demand, "makes Bitcoin behave like a commodity in numerous ways and paves way for success with new trading strategies."
The company's founding director goes on to say that Bitcoin "beats other currencies in Forex trading due to a number of reasons." Mr. Stubbs then lists three of those reasons as being "the pricing is dictated by demand, the market consists mainly of retail traders and that Bitcoin feels very familiar to Forex traders – even if they haven't traded it before."
Furthermore, Mr. Stubbs realistically mentions the budding currency "will have its obstacles, but will become a unique and captivating trading currency in the foreseeable future." He also says, the likelihood that the new digital tender will become a mainstay in the currency market is "a pretty sure thing, especially once Forex traders see how easy it is to integrate it into the trading strategies they already know." He adds that, although not fully tested, his Winner's Edge Trading strategies should also work with Bitcoin trading.
Just recently the expert foreign exchange trader Mr. Stubbs announced on his Winner's Edge Trading blog that an innovative digital tender will become known as the 'new' Forex. He assesses the positive and negative aspects of Bitcoin trading and urges Forex traders to look into the emerging market. Mr. Stubbs makes a final remark, "Certain opportunities, that are ripe for the picking now, are going to diminish over time as more traders enter the market, so it's vital to take advantage of Bitcoin trading right away." Click here to read Mr. Stubbs' full report on the Bitcoin currency.
About Winner's Edge Trading
Winner's Edge Trading is a group of Forex traders dedicated to triumph over challenging markets. Founded in 2009 by Mr. Casey Stubbs, the company's creation was the end result of his passion for helping others.
Mr. Stubb's previous career in the military compliments the discipline required to be a successful and profitable trader. His passion for teaching enables him to pass on those valuable skills to his clients. To learn more about Winners Edge Trading, visit http://www.winnersedgetrading.com/.