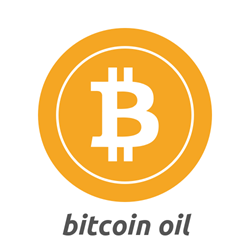 "The potential that lays ahead when we combine our vision and strategy with Deqode's technical development talents is endless." - Mr. Goree, CEO and Founder
HOUSTON (PRWEB) March 26, 2019
Bitcoin Oil (http://www.bitcoinoil.com) and Deqode (http://www.deqode.com) are pleased to announce that they have entered into a Letter of Intent (LOI) dated February 23, 2019, which outlines the technical tasks and innovation strategies pursuant to which Bitcoin Oil and Deqode intent to launch its blockchain development. Deqode will be supporting various strategies of Bitcoin Oil's Bitcoin improvement projects that are contributing towards the creation of BTCO's Bitcoin hard fork and its all-new PoS based cryptocurrency. This particularly significant cooperation will, when put into full operation, constitute a major step forward for Bitcoin Oil and its cryptocurrency development team which will be enabled to draw on many years of Deqode's blockchain experience and access its conglomerate of 150+ top-level developers.
"We are extremely pleased to work together with Deqode Solutions to develop new capabilities never seen with Bitcoin before," said Donald Goree, CEO and Founder of Bitcoin Oil. "The potential that lays ahead when we combine our vision and strategy with Deqode's technical development talents is endless." added Mr. Goree.
About Deqode
Deqode is a highly rated team that helps solve complex problems using new-age technologies. The US and India based blockchain development organization is an industry leader in blockchain solutions and can leverage deep industry knowledge and technical expertise to optimize business processes, maximize impact and foster growth. Deqode makes it a priority to invest in research and development, pioneering some of the most promising and disruptive technologies that will transform industries and society. Deqode's 150+ person firm holds over 50+ years of collective blockchain experience and specializes in making changes on the protocol level. (http://www.deqode.com)
About Bitcoin Oil
 
Bitcoin Oil (BTCO) is the official name of Bitcoin's 2019 PoS hard fork which plans to implement a whole range of long overdue Bitcoin improvements. The new BTCO cryptocurrency will be based on the Bitcoin blockchain network, and the centerpiece of Bitcoin Oil and its "Optimally Improved Ledger" (OIL) will be the highly innovative "SSPSS" strategy focusing on the development and implementation of essential Bitcoin improvements in the fields of Stability, Sustainability, Privacy, Smart Sidechains, and Scalability, or "SSPSS", including but not limited to key new Bitcoin blockchain features such as (i.) minimizing Bitcoin's volatility (i.e. by connecting it with stable off-chain values), (ii.) drastically reducing Bitcoin's insane energy consumption (i.e. by altering the consensus protocol to PoS), (iii.) implementing true privacy features (i.e. by enabling confidential transactions), (iv.) empowering Bitcoin based ICOs and STOs (e.g. by employing full smart contract functionalities), and last but not least (v.) developing cutting-edge scalability solutions (i.e. by complete integration of layer 2 protocols and offline transactions). To learn more about Bitcoin Oil, visit our website at http://www.bitcoinoil.com and please review our future press releases as well as our forthcoming white paper, or if you are interested in purchasing Bitcoin Oil, please contact us at info@bitcoinoil.com  or call us at +1-8777-BITCOINOIL.
 
Disclaimer
 
This press release shall not constitute an offer to sell or the solicitation of an offer to purchase any coin or right described herein, nor shall there be any sale of these coins or rights in any state or jurisdiction in which such offer, solicitation or sale would be unlawful prior to registration or qualification under the securities laws of any such state or jurisdiction.
 
This press release contains information about pending transactions, and there can be no assurance that any of these transactions will be completed in accordance with the terms described in this press release or at all.
This press release contains information about a possible hard fork of the Bitcoin network. Neither the Bitcoin Oil or such other crypto-asset generated through the hard fork nor the Bitcoin Oil or such other crypto-asset generated thereafter by any other method will be registered under the Securities Act of 1933, as amended, or the securities laws of any other jurisdiction and may not be offered, sold, pledged or transferred within the United States or such other jurisdiction without registration or an applicable exemption from such registration requirements. Even though Bitcoin Oil intends to deliver and distribute certain bonus to the Bitcoin Oil record holders of the Bitcoins then existing on the Bitcoin network, such delivery and distribution may be restricted or prohibited by laws of the jurisdiction in which such holders reside or such distribution or delivery may result in Bitcoin Oil being required to register under the Exchange Act of 1934, as amended, or the securities law of any other applicable jurisdiction. We are in the process of assessing regulatory requirements for the delivery and distribution of such bonus of Bitcoin Oil to the then holders of the Bitcoins as part of the hard fork and there can be no assurance whether we would be able to make any delivery or distribution, or at all, to any such holder in connection with the hard fork.
 
This press release contains statements that are forward-looking (such as when Company describes what it "plans," "believes," "intends," "seeks," "aims," or "anticipates" will occur, what "will," "potentially," or "could" happen, and other similar statements or the negative of such terms or statements), which may not be correct, even though Bitcoin Oil believes that they are reasonable at the time of this press release. Bitcoin Oil undertakes no obligation to update any forward-looking statement to reflect events or circumstances after the date on which the statement is made.
 
Media Contact:
Attn: Media Relations
Ms. Hannah Paddock (CMO)
Email: media@bitcoinoil.com    
Phone: +1-8777-BITCOINOIL
 
Information Contact:
Attn: ICO Information
Mr. Donald H. Goree (CEO)
Email: info@bitcinoil.com
Phone: +1-8777-BITCOINOIL
 
Online Contacts: