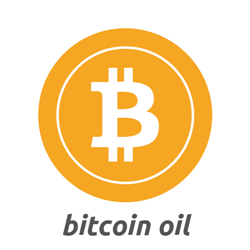 A key area of Mr. Rojas engagement will be the analysis of possible side chain applications in order to connect real-world assets such as oil & gas operations with Bitcoin Oil's blockchain.
HOUSTON (PRWEB) April 02, 2019
Bitcoin Oil is continuing to work vigorously on implementing its technical development plan for its forthcoming Bitcoin hard fork and all subsequent Bitcoin improvements, including but not limited to various smart sidechain applications. To fully support its technical team during this important development process, which comprises lead development firms, executives, technical advisors, solutions architects, blockchain specialists and other industry veterans who will coordinate development efforts from some of the world's leading blockchain development companies, Bitcoin Oil appointed  Diego "Dean" Rojas as Chief Technical Officer (CTO), effective immediately.
Mr. Rojas graduated with Honors from the University of Florida in Mechanical Engineering and was named by Faculty as "The Outstanding Mechanical Engineer Student" of his graduating class. Mr. Rojas went to work for Exxon Company USA in their Southeast Division headquarters in New Orleans, Louisiana. Rojas has 40 years' experience in engineering with most of that experience in energy operations management, nationally and internationally. Mr. Rojas was formerly District Engineering Manager for Exxon's Offshore District. Mr. Rojas founded Enercap Corp, formerly DCR Petroleum. Last but not least, Mr. Rojas served as VP of King Ranch Capital and managed its acquisitions group with his vast experience and extensive knowledge of the cryptocurrency markets in general and Bitcoin in particular. Mr. Rojas is bi-lingual and quite multi-cultural in various American/European/Latin American cultures. As part of his new role, Mr. Rojas will also assume responsibility for most of the duties of Andrew Dubinsky, Chief Technology Officer, who considered taking a leave for personal reasons and whom we continue to support during his leave.
A key area of Mr. Rojas engagement will be the analysis of possible side chain applications in order to connect real-world assets such as oil & gas operations with Bitcoin Oil's blockchain. There have been a few past attempts at linking real assets to cryptocurrencies; most recently by the authoritarian President of Venezuela and a couple of others. These attempts have completely failed due to not being able to link the valuable, real and liquid assets to the crypto currency's core blockchain. It is Bitcoin Oil's intent to do just that in a realistic and verifiable way. We will create side-chain algorithms to provide nearly real-time valuations and economic factors to the "mother" blockchain, our Bitcoin Oil blockchain. This would allow Bitcoin Oil hodlers to see what the current (via sidechain) values are at any time. This will provide additional sustainability and value-based movements to the pricing of Bitcoin Oil. As an example; we could adjust, utilizing the proper algorithm within the side-chain, the value of the side chain's oil and gas reserves and expected revenues with the market price of oil, natural gas, and other mineral assets. This side chain would be independent of Bitcoin Oil's blockchain but would be information-linked to the core blockchain. Bitcoin oil would be able to set up additional sidechains as other opportunities develop.
About Bitcoin Oil
Bitcoin Oil (BTCO) is the official name of Bitcoin's 2019 PoS hard fork which plans to implement a whole range of long overdue Bitcoin improvements. The new BTCO cryptocurrency will be based on the Bitcoin blockchain network, and the centerpiece of Bitcoin Oil and its "Optimally Improved Ledger" (OIL) will be the highly innovative "SSPSS" strategy focusing on the development and implementation of essential Bitcoin improvements in the fields of Stability, Sustainability, Privacy, Smart Sidechains, and Scalability, or "SSPSS", including but not limited to key new Bitcoin blockchain features such as (i.) minimizing Bitcoin's volatility (i.e. by connecting it with stable off-chain values), (ii.) drastically reducing Bitcoin's insane energy consumption (i.e. by altering the consensus protocol to PoS), (iii.) implementing true privacy features (i.e. by enabling confidential transactions), (iv.) empowering Bitcoin-based ICOs and STOs (e.g. by employing full smart contract functionalities), and last but not least (v.) developing cutting-edge scalability solutions (i.e. by complete integration of layer 2 protocols and offline transactions). To learn more about Bitcoin Oil, visit our website at http://www.bitcoinoil.com and please review our future press releases as well as our forthcoming white paper, or if you are interested in purchasing Bitcoin Oil, please contact us at info(at)bitcoinoil.com  or call us at +1-8777-BITCOINOIL.
Disclaimer
This press release shall not constitute an offer to sell or the solicitation of an offer to purchase any coin or right described herein, nor shall there be any sale of these coins or rights in any state or jurisdiction in which such offer, solicitation or sale would be unlawful prior to registration or qualification under the securities laws of any such state or jurisdiction.
This press release contains information about pending transactions, and there can be no assurance that any of these transactions will be completed in accordance with the terms described in this press release or at all.
This press release contains information about a possible hard fork of the Bitcoin network. Neither the Bitcoin Oil or such other crypto-asset generated through the hard fork nor the Bitcoin Oil or such other crypto-asset generated thereafter by any other method will be registered under the Securities Act of 1933, as amended, or the securities laws of any other jurisdiction and may not be offered, sold, pledged or transferred within the United States or such other jurisdiction without registration or an applicable exemption from such registration requirements. Even though Bitcoin Oil intends to deliver and distribute certain bonus to the Bitcoin Oil record hodlers of the Bitcoins then existing on the Bitcoin network, such delivery and distribution may be restricted or prohibited by laws of the jurisdiction in which such hodlers reside or such distribution or delivery may result in Bitcoin Oil being required to register under the Exchange Act of 1934, as amended, or the securities law of any other applicable jurisdiction. We are in the process of assessing regulatory requirements for the delivery and distribution of such bonus of Bitcoin Oil to the then hodlers of the Bitcoins as part of the hard fork and there can be no assurance whether we would be able to make any delivery or distribution, or at all, to any such hodler in connection with the hard fork.
This press release contains statements that are forward-looking (such as when Company describes what it "plans," "believes," "intends," "seeks," "aims," or "anticipates" will occur, what "will," "potentially," or "could" happen, and other similar statements or the negative of such terms or statements), which may not be correct, even though Bitcoin Oil believes that they are reasonable at the time of this press release. Bitcoin Oil undertakes no obligation to update any forward-looking statement to reflect events or circumstances after the date on which the statement is made.
Media Contact:
Attn: Media Relations
Ms. Hannah Paddock (CMO)
Email: media(at)bitcoinoil.com
Phone: +1-8777-BITCOINOIL
Information Contact:
Attn: ICO Information
Mr. Donald H. Goree (CEO)
Email: info(at)bitcoinoil.com
Phone: +1-8777-BITCOINOIL
Online Contacts: