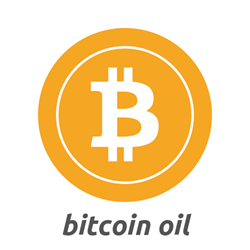 Bitcoin Oil expects to complete the roadmap as advertised, including the completion of the Bitcoin hard fork by end of 2019
HOUSTON (PRWEB) February 22, 2019
Bitcoin Oil, or the Company, announces its plan to partner with top-rated blockchain development companies to roll out its strategic plan and roadmap, including the forthcoming Proof-of-Stake ("PoS") based Bitcoin hard fork. Ahead of this hotly anticipated milestone, Bitcoin Oil has launched a hiring campaign with several new job postings being published on the Internet. At the same time Bitcoin Oil plans to build partnerships with a handful of well-known blockchain development companies in different countries to become development partners for Bitcoin Oil's technical blockchain developments
"We are very pleased with the high degree of inquiries and the amount positive responses from blockchain developers from around the world who support our improvement proposals and wish to become part of our movement," explained Hannah Paddock, Chief Marketing Officer (CMO) of Bitcoin Oil. "Also, the exceptionally positive resonance from corporate partners is extremely encouraging for us. And not only do we see a lot of boundless interest from both individual developers and development companies to partner with Bitcoin Oil, but more importantly many of these highly- experienced partners entered already into intense discussions with our management and development team about key details of the technical implementation process for various Bitcoin improvements," Hannah Paddock continued.
In general, innovative blockchain ventures, like Bitcoin Oil, are competing with major technology companies and tapping the same talent pool for skilled professionals. Due to this competition for full-time developers, many blockchain ventures have turned to experienced freelance developers at home and abroad. Therefore, Bitcoin Oil plans to implement a threefold development approach by integrating in-house development teams, outsourced individual developers, and blockchain development companies, thereby enabling Bitcoin Oil to ensure the availability at all times the resources required for the company's continued technical implementation process.
To implement the development approach, Bitcoin Oil is looking for more experienced blockchain developers, including individual developers with proven track records in various previous Bitcoin Improvement Proposals (BIPs) and an interest to join the existing team of blockchain developers. The Company is also looking for talented cryptocurrency economists to assist Bitcoin Oil in defining protocols that would contribute to an incentive driven ecosystem for Bitcoin Oil's new cryptocurrency, with goals of implementing ecologically responsible objectives based on sustainability-oriented microeconomics, macroeconomics, fiscal policy, and game theory.
In the meantime, Bitcoin Oil has launched its private pre-sale of certain promissory notes in the aggregate principal amount of US$1.5 million, payable in Bitcoin cryptocurrency - Bitcoin Oil, upon the completion of an Initial Coin Offering, and we refer to such sale as "Private Pre-Sale". The Company has invited its network of "friends & family" purchasers and early stage development partners to participate in the Private Pre-Sale. The Private Pre-Sale, which is expected to close on March 15, 2019, will be completed in one or more transactions outside the United States in accordance with Regulation S of the Securities Act of 1933, as amended, and in the United States only to purchasers who are "accredited investors" within the meaning of subparagraph (a) of Rule 501 in reliance on Regulation D of the Securities Act of 1933, as amended. In addition, the offering and sale of the notes and the delivery and distribution of the notes or Bitcoin Oil may be restricted by laws in certain other jurisdictions. Bitcoin Oil may, from time to time, revise the foregoing mechanics to comply with regulatory requirements or other governmental or business obligations as Bitcoin Oil deems appropriate or desirable under the circumstances.
Simultaneously, Bitcoin Oil's team intends to further execute its technical implementation plan, systematically work on the roadmap implementation, and recruit new developers and team members to join the company as the Company completes the Private Pre-Sale. As key element of its "Optimally Improved Ledger" (OIL), Bitcoin Oil plans to create a Bitcoin hard fork in 2019 and generate cryptocurrency Bitcoin Oil. The Company also intends to "turn Bitcoin green" by utilizing PoS consensus and discontinuing the energy consuming PoW protocol. Besides this hard fork, Bitcoin Oil's team of developers will work on various crucial Bitcoin improvements in the fields of Stability, Sustainability, Privacy, Smart Sidechains, and Scalability, or "SSPSS", including but not limited to key new Bitcoin blockchain features such as (i.) minimizing Bitcoin's volatility (i.e. by creating an incentive based economy), (ii.) drastically reducing Bitcoin's insane energy consumption (i.e. by altering the consensus protocol to PoS), (iii.) implementing true privacy features (i.e. by enabling confidential transactions), (iv.) empowering Bitcoin based ICOs and STOs (e.g. by employing full smart contract functionalities), and last but not least (v.) developing cutting-edge scalability solutions (i.e. by complete integration of layer 2 protocols and offline transactions).
"Based on all the support and development efforts so far, Bitcoin Oil expects to complete the roadmap as advertised, including the completion of the Bitcoin hard fork by end of 2019," Hannah Paddock stated clearly. "In conjunction with the launch of this hiring campaign, Bitcoin Oil welcomes Natalia Brimer in our Human Resources (HR) team. Ms. Brimer has been executive assistant for the past three years focusing on human resources, business development, financial planning, and marketing. She holds a Bachelor of Science degree in Marketing from the University of Applied Sciences HTW Chur in Switzerland, a Master of Science degree in Finance from the Moscow International University in Russia, and an MBA degree from IED Venezia in Italy. Ms. Brimer is fluent in English, Russian, Italian and German and a great human resources networker," Hannah Paddock outlined.
About Bitcoin Oil
Bitcoin Oil is a developer of innovative blockchain and ledger technology aimed at the improvement of Bitcoin. The centerpiece of Bitcoin Oil and its "Optimally Improved Ledger" (OIL) will be the highly innovative "SSPSS" strategy focusing on the development and implementation of essential Bitcoin improvements in the fields of Stability, Sustainability, Privacy, Smart Sidechains, and Scalability, or "SSPSS". To learn more about Bitcoin Oil, please review our press releases as well as our forthcoming white paper, or if you are interested in purchasing Bitcoin Oil, please contact us at info(at)bitcoinoil.com or call us at +1-8777-BITCOINOIL.
Disclaimer
This press release shall not constitute an offer to sell or the solicitation of an offer to purchase any of the coins or securities described herein, nor shall there be any sale of these coins or securities in any state or jurisdiction in which such offer, solicitation or sale would be unlawful prior to registration or qualification under the securities laws of any such state or jurisdiction.
This press release contains information about pending transactions, and there can be no assurance that any of these transactions will be completed in accordance with the terms described in this press release or at all.
This press release contains information about a possible hard fork of the Bitcoin network. Neither the Bitcoin Oil or such other crypto-asset generated through the hard fork nor the Bitcoin Oil or such other crypto-asset generated thereafter by any other method will be registered under the Securities Act of 1933, as amended, or the securities laws of any other jurisdiction and may not be offered, sold, pledged or transferred within the United States or such other jurisdiction without registration or an applicable exemption from such registration requirements. Even though Bitcoin Oil intends to deliver and distribute certain bonus Bitcoin Oil to record holders of the Bitcoins then existing on the Bitcoin network, such delivery and distribution may be restricted or prohibited by laws of the jurisdiction in which such holders reside or such distribution or delivery may result in Bitcoin Oil being required to register under the Exchange Act of 1934, as amended, or the securities law of any other applicable jurisdiction. We are in the process of assessing regulatory requirements for the delivery and distribution of Bitcoin Oil to the then holders of the Bitcoins as part of the hard fork and there can be no assurance whether we would be able to make such delivery or distribution to any such holder in connection with the hard fork.
This press release contains statements that are forward looking (such as when Bitcoin Oil describes what it "plans," "believes," "intends," "seeks," "aims," or "anticipates" will occur, what "will," "potentially," or "could" happen, and other similar statements or the negative of such terms or statements), which may not be correct, even though Bitcoin Oil believes that they are reasonable at the time of this press release. Bitcoin Oil does not guarantee that such forward‐looking statements will happen as described or that they will happen at all. Further information regarding risks and uncertainties that could cause actual results to differ materially from those in the forward-looking statement is included in the forthcoming white paper. Bitcoin Oil undertakes no obligation to update any forward-looking statement to reflect events or circumstances after the date on which the statement is made.
Media Contact:
Attn: Media Relations
Ms. Hannah Paddock (CMO)
Email: media(at)bitcoinoil.com
Phone: +1-8777-BITCOINOIL
Online Contacts: