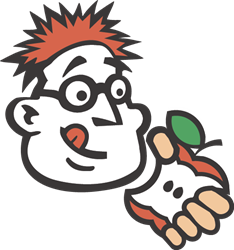 Bite with better price
(PRWEB) November 17, 2016
Bitefruit, an online service where consumers can purchase Apple products at discounted prices, has recently launched their first website. On the new site, consumers can browse various items from the Apple store including iPhones and iPads, and buy them at discounted rates by using bitcoins. Unlike conventional online stores, the website does not sell products directly, and instead allows customers to save money by applying discounts unavailable in the Apple store.
Maksym Zaremba, creator of the project, originally planned on creating a blog before moving in the direction of his current finished product.
"I worked at [a] small Portuguese company as a programmer, and additionally was working remotely in setting up various advertising campaigns for different customers. In my spare time I was developing my fruit project," says Zaremba. "I decided to start working with Apple products simply because their products do not require any additional advertising promotion, however, in the future I hope that my project will grow into a catalog of the most interesting devices that could be purchased at amazing prices and into a great community, where participants will exchange various information about the ways to save money when buying products."
Products on Bitefruit are initially listed at full retail value and they eventually decrease until a customer decides to accept the new price and make a purchase. Discounts on Bitefruit are determined based on the website's traffic; the more customers who choose to view product prices, the faster those prices are reduced. After a sale, product prices revert to their original prices, matching what is listed on the Apple store website, and the process starts again.
Bitefruit offers a simple and accessible method for finding products and conducting sales, allowing customers the convenience of making their full purchase solely on the Bitefruit website. After a customer selects an Apple product, Bitefruit makes the purchase for them through the Apple website while applying the Bitefruit discount that the customer agreed on.
Bitefruit decided to accept bitcoin payments due to their low transaction fees, which positively impact both the website and the website's customers. When commission fees are low, Bitefruit is able to maximize discounted prices and offer these favorable prices to consumers.
Bitefruit is an online store created by Maksym Zaremba that offers consumers a unique way of conducting Apple product purchases. Instead of selling products, Bitefruit creates product discounts based on the website's activity and allows customers to apply these discounts to items from the Apple store website. Bitefruit accepts bitcoin payments and strives to create an accessible and enjoyable shopping experience. Zaremba's goal is to expand Bitefruit into a larger catalog where customers can maximize their savings while still purchasing new items.