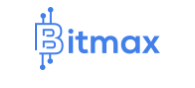 LONDON (PRWEB) December 23, 2020
As the fiscal year comes to an end globally, high traffic is projected in most online venues that host commerce activity. For that reason, leading cryptocurrency trading brand Bitmax has announced that it has upgraded its order execution infrastructure. Even prior to this move, the company boasted one of the highest standards of speed available today, and that standard is set to be surpassed with this upgrade.
"Providing the best trading experience, in our sight, is not an aspiration, but rather a rule to live by," said Bitmax spokesperson after this news had been released. "However, we're not just talking about speed here. We can also guarantee that our partners are trading in the safest environment they possibly can since our security system matches the level of those adopted by major banks and financial bodies. We truly feel that this is a commitment we bear toward people who choose to do business with us - and that they deserve no less than this."
2020: a turning point for online trading
It is too soon to measure just how the economic crisis of 2020 has affected online trading, but a clear shift has been made to it from more traditional means of buying and selling. The cryptocurrency trading industry is no exception in that sense. That shift, along with the permanent rise in trading activity toward the end of every fiscal year, is what brought Bitmax to perform this upgrade to all its systems.
"This step is not in any way a result of malfunctions or slowdowns to our mechanism," explained the spokesperson. "On the contrary, inside surveys, we have conducted showed a high level of satisfaction with our platform. This upgrade is, therefore, a means of preparation for what's to come - and a way to place our company one step ahead of the competition. Our philosophy from day one has been that in order to keep traders satisfied, we must offer them something they can't find anywhere else. This upgrade is just another step in that direction - and I can assure you it's not the last one. There is definitely more to come, and it's worth waiting for."
About Bitmax
The company, established in 2020 with the goal of disrupting cryptocurrency trading, has successfully managed to become a known name in the business, thanks to its wide variety of tradable coins and its 24/6 support on-demand - via phone, email, direct messaging, and web-based chat. Trade on Bitmax is available 24 hours a day, 7 days a week, and the site is accessible for English, German, and Spanish speakers. Transparency is key in Bitmax's operations, and all buying and selling rates are updated in real-time and available for platform users. Trade is executed without the need to download the company's platform, which is desktop, mobile, and tablet friendly. The brand is consistently upgrading its trading offer for clients and has many new features to be launched during 2021.