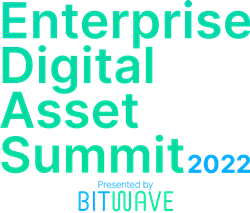 The first of its kind, Enterprise Digital Asset Summit will feature presentations and learning sessions from industry leaders.
SAN FRANCISCO (PRWEB) March 15, 2022
Bitwave, the first enterprise tax and accounting software tailor-made for digital assets, announced today it will host the inaugural "Enterprise Digital Asset Summit" in Austin, Texas on June 9, 2022. The purpose of the one-day event is to open up a dialogue between the world's leading brands, creators, and enterprises to discuss the unique challenges organizations deal with on a day-to-day basis when transacting in cryptocurrencies –– and how to mitigate them.
"Cryptocurrencies have been around for more than a decade, but until now, the industry has been lacking a professional event focused on enterprise applications of the technology. Bitwave is bringing together the most brilliant minds in digital assets, including company executives, financial professionals, and the tax and accounting practitioners that are managing crypto for businesses, under one roof," says Bitwave co-founder and CEO, Pat White.
The first of its kind, Enterprise Digital Asset Summit will feature presentations and learning sessions from industry leaders. Bitwave's White will speak on "The State of Enterprise Digital Asset Finance," where he will explore the explosion of enterprise and business adoption of Digital Assets. Silicon Valley-based R "Ray" Wang, founder, chairman and principal analyst of Constellation Research Inc., will also keynote, discussing "What Enterprises can Expect in the Metaverse."
"Our industry is facing unprecedented growth and interest, and it's time we have a professional, industry-focused event that educates, informs, and discusses the impact of how Digital Assets, DeFi, non-fungible tokens (NFTs), and cryptocurrencies will change our businesses," notes Wang.
"Organizations with the vision and foresight to embark on digital assets have a unique opportunity to unleash new monetization models," continues Wang. "Fortunately, the Enterprise Digital Asset Summit provides the forum and community for thought leaders and practitioners to share their best practices, learnings, and plans."
"As enterprises wrestle with understanding and unleashing the opportunities digital assets will bring to their business, there has been no event to bring together the inspirational and practical to help leaders plan a way forward. The Enterprise Digital Asset Summit will be that place."
This enterprise-focused summit will educate and inform finance, operations, and accounting teams on how to handle digital assets. Additional details of the event:

Where: Hotel ZaZa Austin, 400 Lavaca Street, Austin, TX 78701
When: Thursday, June 9, 2022 at 7:00 AM – 8:00 PM CDT
Registration: Registration is now open on Eventbrite
For more information on Bitwave, visit bitwave.io. To register for the event, visit the EDAS registration page.
About Bitwave
Bitwave is the first digital asset finance platform designed specifically to manage the intersection of cryptocurrency tax, accounting, and compliance, transforming unmanaged risk into strategic business advantage by enabling the financial revolution made possible by cryptocurrency. Bitwave powers bookkeeping, accounting, tax tracking, invoicing, bill pay, payroll, and treasury management for Decentralized Finance (DeFi), crypto, and NFTs. The platform is used by accounting, operations, and financial professionals who are eager to tap into all of the potential digital assets but have lacked the proper tools to do so in the past. The firm was founded in 2018 by technology entrepreneurs Pat White and Amy Kalnoki and is based in San Francisco, CA.