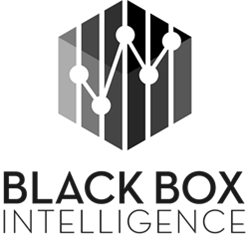 "We're excited to launch this resource for the restaurant community. During times of volatility and uncertainty, we're happy to be able to offer such a valuable and insightful tool for restaurant operators." - Sarah Higgins, vice president of marketing
DALLAS (PRWEB) November 06, 2020
Today Black Box Intelligence™, the leading data and insights provider for the restaurant and hospitality sectors, launched The Restaurant Industry Performance Pulse. This complimentary online report will be a weekly update on restaurant industry sales, traffic, workforce, consumer and guest trends. It will also focus on the evolving impacts of the Coronavirus pandemic as well as other topics affecting the hospitality sector.
"What began as a weekly update on the impact of the pandemic in early March, made clear that the industry needed accessible, timely insights that are easy to digest," said Sarah Higgins, vice president of marketing at Black Box Intelligence. "We're excited to launch this resource for the restaurant community. During times of volatility and uncertainty, we're happy to be able to offer such a valuable and insightful tool for restaurant operators."
Each week, The Restaurant Industry Performance Pulse will post relevant and timely updates based on their large set of workforce, guest, consumer and financial data. Sample insights include:

Comp sales and traffic updates
Segment, daypart and cuisine trends
Best performing segments and regions
Off-premise shifts
Benefits, compensation and other rewards
Staffing
Guest sentiment
Consumer spending
Other trends and topics applicable to the industry
"Our focus will be to pull metrics each week that are the most relevant to operators. The data will be shared in a bulleted format, split up into categories such as financial, workforce or consumer trends," shared Victor Fernandez, vice president of insights at Black Box Intelligence. "The goal is to keep it simple and straightforward, while sharing the most pertinent information so operators can stay on top of what is happening in the industry."
Each weekly update will vary in content dependent on what is the most crucial insights for operators and will be posted Thursdays or Fridays. Parties interested in receiving email notifications when new updates are live can sign up HERE. For more information, visit the Restaurant Industry Performance Pulse or email marketing@blackboxintelligence.com
Black Box Intelligence™ (formerly TDn2K) is the leading data and insights provider of workforce, guest, consumer and financial performance benchmarks for the hospitality industry. The Black Box Intelligence product suite is the industry standard for operators seeking to achieve best-in-class performance results. With the largest and most reliable set of real restaurant data in the marketplace, Black Box Intelligence currently tracks and analyzes more than 290 brands, 2.3 million employees, 50,000 restaurant units and $76 billion in annual sales revenue. Black Box Intelligence is also the producer of the Global Best Practices Conference held annually in Dallas, Texas.