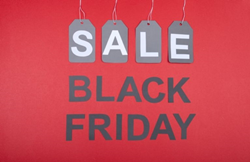 GLENDALE HEIGHTS, Ill. (PRWEB) November 16, 2021
As part of the mega Black Friday celebrations, Glendale Nissan, a Nissan dealership in Glendale Heights, Illinois, is offering a host of offers on 2021 Nissan models. The offers are valid until Nov. 30, 2021.
The Black Friday Savings offers 13 Nissan models, including the 2021 Nissan Versa, 2021 Nissan Sentra, 2021 Nissan Kicks, 2021 Nissan Rogue Sport, 2021 Nissan Maxima, 2021 Nissan Murano, etc. on 0% APR.
The 2021 Nissan Altima can be bought on 0% APR or a cash bonus of $500 with approved credit on select models. The 2021 Nissan Rogue is also available on 0% APR with approved credit. Meanwhile, the 2021 Nissan Murano is available on 0% APR or $1000 bonus cash with approved credit on select models.
Customers can view the Black Friday Savings offers by visiting the dealership's website at https://www.glendalenissan.com//. To learn more about the vehicles included under the Black Friday Sales Event, prospective buyers can call the dealership at +1 630-469-6100. The dealership is open Monday through Thursday from 9 a.m. to 9 p.m. and on Sunday from 10 a.m. to 8 p.m. The dealership is located at 484 E North Ave., Glendale Heights, IL 60139, United States.