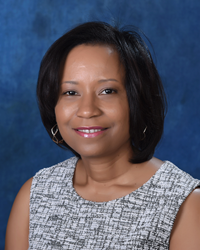 "Seniors deserve a happy and fulfilled life in the comfort of their home," says Thurston
RALEIGH, N.C. (PRWEB) November 18, 2020
The dynamic successful entrepreneur-wife-mother will discuss franchising, small business, and how diversity plays an important role in these spaces. Carolyn Thurston founded Wisdom Senior Care in 2006 to transform the culture of senior care in America. Her vision is to keep the wisdom of elders at home. Rather than uprooting seniors to send them to a nursing facility away from everyone they know, Wisdom's caregivers allow elderly loved ones to stay at home feeling comfortable and valued.
Wisdom opened its first franchise in 2017 and quickly added five more. Reflecting the company's commitment to celebrating and promoting diversity, all franchise owners and a majority of caregivers come from racially diverse backgrounds. Wisdom zealously supports every franchise, providing extensive business training to each owner and always standing ready to help ensure everyone on the team succeeds. The company plans to cover the East Coast and then expand across the country. "IFA members Charles and Carolyn Thurston of Wisdom Senior Care testified on IFA's behalf to the IRS to highlight the significant difference between underlying services performed by franchisee employees and the services provided to support franchisees by franchisors. The issue was at the heart of the confusion in our industry and we are grateful for Wisdom Senior Care's contribution." - Robert Cresanti, CFE, President & CEO International Franchise Association.
Carolyn Thurston has 30 years of experience building more than 300 entrepreneurs in home care with the State of North Carolina Division of Health Services Regulations. Sharing the same passion with her franchisee Carolyn Thurston, uses her business acumen to help operations run smoothly and create scalable structures that let the company handle rapid growth. The Hill's virtual events have attracted massive national audiences, with similar virtual programs hosted in recent weeks tallying 65,000+ live stream views across The Hill.com and Facebook Live, 133MM Twitter impressions with 6.14MM accounts reached and 1.8MM average daily views across The Hill's cross creative platforms.
About Hill Associates
Hill Associates is internationally known in the field of telecommunications as a premier provider of training, executive consulting, and marketing services. Since 1982, we have demystified the complex world of telephony, information security, and data communications for some of the most recognized players in the industry, from LECs and telecommunications service providers to equipment manufacturers and Fortune-500 size companies. To register for the Diversity & Inclusion Summit event please go to: https://diversityinclusionsummit.splashthat.com/