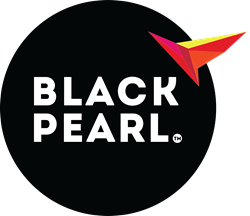 SCOTTSDALE, Ariz. (PRWEB) May 26, 2020
Black Pearl Mail, the provider that transforms email into a smart digital marketing tool, today announces two important industry award wins. The company won a Bronze Stevie Award in the Business to Business Services category for its Insights Module in the 18th annual American Business Awards® ("Stevies") program. Furthermore, Black Pearl Mail CEO Cherryl Pressley was also awarded a place on CRN's esteemed 2020 Women of the Channel List.
"We've worked hard to bring our customers a solution that provides valuable insights," said Pressley. "These insights make email communication smarter and validate which strategies work best when it comes to a company's communication efforts. Winning this award is a great testament to the hard work we put into this, and continues to propel us forward to offer even more to our customers this year."
Released in August 2019, Black Pearl Insights acts as a smart email companion, providing the user quick and easy analytics on who's opening, reading, clicking links or ignoring it altogether. With more and more communications being conducted digitally, it's easy to get lost into today's unique shuffle. Insights removes the guesswork by revealing exactly when and how someone engaged with a message. Giving the user the ability to easily adapt their messaging strategy to send the right message at the right time. Customers using Insights have access to the data needed to set them apart when using email as a marketing tool. The real-time data helps empower them to know when and how to execute on their next communication.
In addition to the Stevie Awards, the company is celebrating CEO Cherryl Pressley's ranking on the CRN Women in the Channel for 2020. The well-deserved honor showcases Cherryl's contributions to channel advocacy, growth, thought leadership, and dedication to the IT channel. During her 15+ years in the channel, she has paved the way for the next generation of women to succeed in ways that weren't available a generation ago.
"We couldn't be more proud of Cherryl," said Nick Lissette, founder and CTO of Black Pearl Mail. "What she has done for Black Pearl Mail since coming aboard has made her skills and value to the channel quite apparent. Her insights are invaluable and we're so glad she is part of the Black Pearl Mail family. We're all looking forward to seeing where Cherryl leads us in the future."
To learn more about Black Pearls Mail's Insights or to schedule a demo, please visit: http://www.blackpearlmail.com.
About Black Pearl Mail
Founded in 2014, Black Pearl Mail is a software-as-a-service (SaaS) product that helps companies increase their brand and grow revenues through smarter email and real-time insights. Black Pearl has been engineered to seamlessly integrate with Microsoft's O365 as well as G-Suite and on-premise email systems. By providing companies with powerful email signatures, simplified email signature management, analytics and the ability to use everyday email as a digital marketing channel, Black Pearl Mail is amplifying what companies can do with email, one of their most-used, and least-utilized tools. The company is headquartered in Scottsdale, Arizona, with a growing R&D hub in Wellington, New Zealand. To learn more, please visit http://www.blackpearlmail.com.
Media Contact
Kristin Hege
kristin@conveycommsagency.com