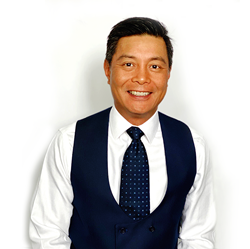 "Jerome is a great fit for our company culture and will be instrumental in the next phase of BlackStone's growth. We are lucky to have him as part of our team."
PALO ALTO, Calif. (PRWEB) February 11, 2020
BlackStone Discovery, the premier legal technology and consulting provider, announces the addition of Jerome Dizon as Vice President of Global Operations. Following a year of record-breaking growth and expansion, BlackStone begins the new year by handing its operational keys to one of the industry's most respected and successful professionals – Mr. Dizon. Dizon's presence will amplify BlackStone's ability to deliver an unparalleled customer experience, while expanding on its leadership role in automated cost-efficient technology-driven solutions.
CEO, John Kelly described Jerome's hiring, "Jerome is a great fit for our company culture and will be instrumental in the next phase of BlackStone's growth. We are lucky to have him as part of our team."
With over 20 years of eDiscovery experience, Jerome brings his expertise of maximizing legal efficiencies for AM 100 Law Firms and many of the largest corporations in the world. In his most recent position as SVP of Global Operations at Fronteo, Jerome was the go-to resource, elevating the client experience and ensuring the success of high-profile discovery projects. He brings to BlackStone a breadth of knowledge focused on optimizing the Client Solutions and Data Operations teams, including advanced insights for data acquisition, forensic analysis, and eDiscovery consulting.
"We're building something special here," said President Derek Duarte, "Jerome brings the kind of experience and ideas that will help us continue to scale, allowing us to discover the digital truth for clients across the globe."
About BlackStone Discovery
BlackStone Discovery is a premier legal technology and consulting provider, working with leading Fortune 500 companies and AM Law 100 firms. Born in Silicon Valley and expanding globally from its Palo Alto Headquarters, BlackStone has spearheaded the search for digital truth and its translation into legal rights in litigation, investigations, and data governance. Using best-in-class tool integration, automation, artificial intelligence, and a diverse team of legal and technology experts, BlackStone achieves optimal and efficient results on behalf of its clients.