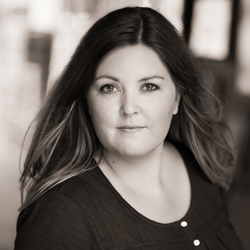 Catherine Ryan Howard says: "I am absolutely delighted to know that my novels have a home at Blackstone for the foreseeable future. The team there are a joy to work with and offer the kind of support authors dream of. I think we make a great partnership and I'm excited to see what the future holds."
ASHLAND, Ore. (PRWEB) March 18, 2019
Haila Williams of Blackstone Publishing has bought North American rights to six more titles by Edgar® Best Novel nominee Catherine Ryan Howard in a major six-figure deal by Jane Gregory for David Higham Associates.
Catherine's debut, "Distress Signals" (2016), was shortlisted for the Irish Crime Novel of the Year and the CWA John Creasey New Blood Dagger. It has been optioned for TV by Jet Stone Media in London. Her second novel, "The Liar's Girl" (2018), which Catherine wrote while studying as a mature student at Trinity College Dublin, is currently an Edgar® nominee in the Best Novel category. Her third novel, "Rewind," will be published in September 2019 by Blackstone in North America and Corvus/Atlantic Books in the UK/Ireland, followed by a fourth in 2020.
This deal will see Catherine publish a total of ten novels with Blackstone.
"Blackstone Publishing is honored to have the opportunity to bring the work of Catherine Ryan Howard, an exciting and superbly talented writer, to a broader audience in the US and Canada," Haila Williams of Blackstone remarks.
"In this uncertain world it is wonderful to have a publisher show such faith in the potential of an author," says Jane Gregory. "Catherine and I much look forward to working with the team at Blackstone."
Catherine Ryan Howard says: "I am absolutely delighted to know that my novels have a home at Blackstone for the foreseeable future. The team there is a joy to work with and offer the kind of support authors dream of. I think we make a great partnership and I'm excited to see what the future holds."
Catherine will be at BookExpo/BookCon and speaking at the LJ Day of Dialogue in New York City in May 2019.