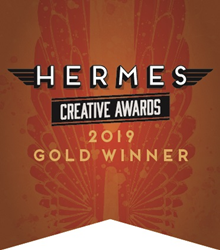 "My Co-Founder, Nick Sarnicola and I created Liv to provide people with uniquely curated and exclusive lifestyle experiences so they can go from being alive to feeling alive." -- Blake Mallen
LOS ANGELES (PRWEB) May 22, 2019
Liv, a global lifestyle brand that inspires people to turn their "Bucket List" into a "Liv List," has just been awarded creative branding and marketing honors by the Hermes Creative Awards. Under the leadership of Liv Co-Founder & President, Blake Mallen, the company received two esteemed Gold awards in electronic media categories: the Liv Membership Overview Video, and the Liv Corporate Website.
The Hermes Creative Awards is an international competition recognizing the messengers and creators of traditional and emerging media, including the concept, writing and design of marketing and communication programs and print, visual and audio materials. One of the largest of its kind in the world, the competition is overseen by the Association of Marketing and Communication Professionals (AMCP) and includes entries from creative individuals to media conglomerates and Fortune 500 companies.
"My Co-Founder, Nick Sarnicola and I created Liv to provide people with uniquely curated and exclusive lifestyle experiences so they can go from being alive to feeling alive," said Mallen, "which is why we made sure that everything we do in corporate branding and digital marketing consistently threads through the theme of offering some kind of experience at all touchpoints."
This strategy has led to Liv's growing roster of advertising, branding, video and social media awards, including 2018's Gold Marcom award, Cine Golden Eagle Finalist award, and Telly Silver.
"We intentionally share the 'real' stories of 'real' people checking items off their Liv Lists," said Josh Beal, Director & Producer. "You can't show authentic experiences with a bunch of models and stock photos. So, we make sure to capture stories in real-time in multiple environments and locations. Our Liv Overview video, for example, is a lot more dynamic than traditional corporate videos and holistically tells the story of the lifestyle movement we're creating."
Browse Liv's award-winning videos on their YouTube Channel, and learn more about the man behind the brand at blakemallen.com.
ABOUT BLAKE MALLEN
Blake Mallen is the Co-Founder and President of two global lifestyle brands providing platforms that power health transformations and inspire people to turn their "Bucket List" into a "Liv List." On a mission to help people discover purpose, power and prosperity, Blake is a noted TED Talk speaker, is featured in industry publications, and speaks at national and international conferences on the topics of entrepreneurship, leadership and personal growth. Learn more at https://blakemallen.com and connect at @blakemallen.