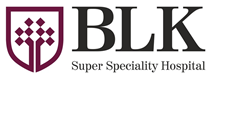 The first successful bypass surgery is just a first step towards heart care services. Our doctors will visit & train JKCI's medical staff keeping them abreast with developments in medical science, said Mr Naresh Kapoor, Executive Director,BLK Hospitals.
Dar es Salaam, Tanzania (PRWEB UK) 30 May 2016
Adding another feather in its cap and expanding its presence in East African Region, India based BLK Super Speciality Hospital successfully performs first heart bypass surgery in Tanzania. This was made possible with the help of Jakaya Kikwete Cardiac Institute (JKCI), which is one of the largest cardiac centres in the country. BLK Hospital and JKCI also signed a Memorandum of Understanding (MoU) with broader aim to promote cooperation and mutual understanding between the two countries. The MoU was signed by Prof. Mohammed Janabi - Executive Director, Jakaya Kikwete Cardiac Institute of Tanzania and Mr Naresh Kapoor, Executive Director, BLK Super Speciality Hospital, New Delhi.
Team of expert doctors from BLK Super Speciality Hospital, New Delhi, lead by Dr Ajay Kaul, Chairman & HOD, Cardio Thoracic Vascular Surgery, and Dr. Subhash Chandra, Chairman Cardiology, who is also credited to perform a first Mitral Valve Replacement procedure in Tanzania, visited JKCI to perform the heart surgery and cardiac interventions.
Mr Naresh Kapoor, Executive Director, BLK Super Speciality Hospital, said, "We are happy to provide best of heart care services for the people of Tanzania. The first successful bypass surgery is just a first step towards this direction. Our doctors will periodically visit and train JKCI's medical staff keeping them abreast with latest developments in medical sciences".
Dr Ajay Kaul, said, "We are happy to expand and take our world class heart care facilities in the East African Region. This is our first case of Coronary Artery Bypass Graft (CABG ) in the country after we signed the MoU with the Jakaya Kikwete Cardiac Institute recently. The patient was suffering with triple vessels arterial disease and CABG was successfully performed by our team here. Thought the patient is recovering well but few of our medical experts will be staying back in Tanzania for the post operative care of the patient. The first CABG has paved the way for Tanzania to avail best of heart facilities in their own country."
Prof Mohammed Janabi, Executive Director, JKCI said, "We are happy that New Delhi based Indian hospital has partnered with us. This association will immensely benefit both the countries by exchange of programmes and medical staffs."
Complicated heart surgeries has always been a big challenge in Tanzania. For treating patients with heart complications, JKCI used to conduct surgeries using a heart lung machine that forces cardiologists to stop patients from breathing until the process is completed. Thanks to CABG, now the surgery can be performed on a beating heart, informed Prof Janabi.
BLK Super Speciality is one of India's leading healthcare institutions of excellence with world-class infrastructure and talented pool of doctors. Over the years, the Hospital has established credible linkages across Asian and African nations through a number of understanding and collaborations. This agreement with the Tanzania comes as a series of such programs that the hospital has been driving to promote excellence in medical care through collaboration.
About BLK Super Specialty Hospital
BLK Super Specialty is one of the largest private hospitals in the National Capital Region (NCR) of Delhi with a capacity of 650 beds including 130 critical care beds. The outpatient services are spread over two floors with 57 consultation rooms. All ambulatory services are smartly designed to ensure quick access to interventional services. The Hospital has 17 state-of-the-art well equipped modular operation theaters and a world-class pathology lab. The Hospital is equipped with most modern infrastructure, and eminent doctors drive its Centers of Excellence. The hospital has Asia's largest Bone Marrow Transplant Units. We have deployed very high-end technologies such as Cyberknife VSI, TriologyTxLinear Accelerator, Bi Plane Neuro Interventional lab which are geared to address complex medical needs of patients. Our infrastructure and services stand testimony to BLK's philosophy of A Passion for Healing. The hospital is owned and managed by Radiant Life Care, which also manages Mumbai's iconic Nanavati Super Speciality Hospital.
For further information please contact us @
Mamta Singh
+91-9958290363
http://www.blkhospital.com