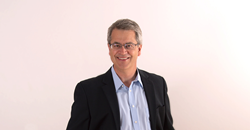 Mark Draeb is a respected technology executive with extensive experience in new ventures and SaaS enterprises and he is very well connected within the logistics space, specifically around load boards and TMS and other technologies
SUNRISE, Fla. (PRWEB) September 14, 2021
dexFreight, providers of a blockchain-based logistics market network, today announced that Mark Draeb, an entrepreneur and technology executive, has joined the company's Advisory team.
"Mark Draeb is a respected technology executive with extensive experience in new ventures and SaaS enterprises and he is very well connected within the logistics space, specifically around load boards and TMS and other technologies," said Jim Handoush, president and CEO of dexFreight. "His expertise in consulting and advisory capacities has been sought out by many industry leaders, and we are looking forward to applying his abilities and bold strategic vision to our channel partner development and technical platform support activities."
Throughout his career, Draeb has created several new ventures and SaaS enterprises, formed strategic alliances and partnerships, raised capital and led mergers and acquisitions. His areas of expertise include marketing and business development, revenue growth and profit maximization, product and market rationalization, strategic alliances and partnerships, channel development, capital raising, and mergers and acquisitions.
In the past Draeb has held positions of Vice President of Carrier Management Business Unit at Truckstop.com, as President of the Grizella LLC subsidiary uShip.com, and as President/Founder of Grizella Corporation, a provider of SaaS, consulting, and hosting services for the freight transportation industry. He has also served as a board member of the Transportation Intermediaries Association.
About dexFreight
dexFreight is simplifying logistics with a decentralized platform for freight brokers, shippers and carriers to handle shipments from booking to payment in one place. dexFreight is building a universal decentralized, open-source network that enables collaboration and facilitates the coordination of movement of goods while bringing liquidity to the supply chain. For information, visit http://www.dexfreight.io