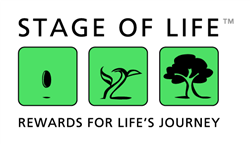 Posts are generally a minimum of 250 words and maximum of 1000 words. Readers spend an average of 1.5 minutes reading a blog post. If your post doesn't hold their attention, they are likely to move on without finishing.
Chicago, IL (PRWEB) September 29, 2014
After working with 10,000 registered bloggers ranging in age from 14 to 95, startup website, StageofLife.com, an online community that allows people to share their life stories, has become the largest, multi-generational blogging community in the world. Through its five years of interaction with thousands of bloggers and editors, the site has complied 10 tips for beginning bloggers.
As part of its on-going digital literacy and educational resources, the following recommendations can help writers improve the quality of their blog to gain traffic and readers.
1. Audience: "Write about something interesting, not just to your audience, but to yourself," says Stage of Life Editor, Pattie Crider." Give some thought prior to, during, and after writing, concerning the likelihood that someone will want to read the post. This doesn't limit the topic necessarily, but word choice is important. Painting a picture in a readers mind with words is what makes writing strong and memorable.
2. Photos: Post a picture and write about what it portrays. This may be a personal picture or one pulled from the Internet. People are visual so draw them in with a photo and hook them with additional written insight.
3. Quotes: Quote someone, and then write thoughts on this person's words. Explain, expand, agree, disagree and tell how this sparked a memory, opinion or emotion.
4. Short and Sweet: Don't write blog posts that are too lengthy. Posts are generally a minimum of 250 words and maximum of 1000 words. Readers spend an average of 1.5 minutes reading a blog post. If the blog post doesn't hold their attention, they are likely to move on without finishing.
5. Interviews: Interview someone (famous or not) and write about what they shared. Ask questions that require more than a yes or no answer. Always get more information than needed to insure a sufficient amount of raw material to work with. If possible, record the interview (with subject's permission) so a reference is available for clarification and accuracy.
6. Be Grammatically Correct: Use proper English when writing a blog. In general, slang does not read well in posts. Slang, profanity and clichés may drive away readers versus drawing them into the posts.
7. First Person: Don't be afraid to write in the first person, especially when sharing a personal experience in a post. Blogging is a personal essay and using the word "I" is completely acceptable and even expected. "This is your blog, you are allowed to say "I, my, me, us and we"" states Crider.
8. Create Categories: Categories on a blog site are important. Choose categories wisely. Too many categories may overwhelm readers. Use sub-categories under the parent category to keep posts organized.
9. Use Tags: Tagging is the best method to help readers find posts that will interest them. Every post created should be tagged with any word that is significant to the post. For example, if the blog is about a school musical performance, appropriate tags would be the name of the musical, where it was performed, name(s) of the playwright(s), popular songs from the show and cast members names.
10. Proofread: Proofread every blog post thoroughly. Spell check is a great writer's tool, but it is unreliable. The program will not recognize incorrect word use if a word is spelled correctly. Using 'their', 'there' and 'they're' correctly will show strength in the English language. Using them incorrectly casts a dark shadow over the writing in general. Don't look foolish; proofread all work by reading it aloud.
For more information about blogging tips or to share a story in thew world's largest, multi-generational writing community, visit http://www.StageofLife.com.
# # #
StageofLife.com is a privately funded, startup company founded in 2009 by two cousin entrepreneurs and Minnesota natives. The website's mission is to change the world, one story at a time. The site welcomes nearly 1,000,000 teens, teachers and parents each year as it provides an international writing community and resources for today's teen, Millennial, Gen X, and Baby Boomer generations.