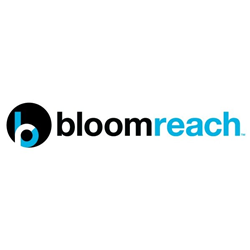 Each year we look forward to hosting Bloomreach customers, partners and employees from around the world at brConnect for industry perspective, education and peer networking
MOUNTAIN VIEW, Calif. and AMSTERDAM (PRWEB) September 29, 2020
Bloomreach, the leader in commerce experience™, announced the agenda today for the brConnect Global Online Summit 2020, a virtual event that begins on Tuesday, October 6. To register, visit here.
"Each year we look forward to hosting Bloomreach customers, partners and employees from around the world at brConnect for industry perspective, education and peer networking," said Raj De Datta, CEO and Co-Founder of Bloomreach. "We're excited to get together again as we host brConnect 2020 as a global digital experience."
The brConnect Online Summit 2020 will be moderated by renowned emcee and event host Mark Jeffries and will feature interactive discussions, inspirational keynotes and educational sessions, including:
On October 6, 2020 - General Session

- A Welcome from Raj De Datta, Bloomreach Founder and CEO
- Keynote from Brian Walker, Chief Strategy Officer
- Episode 1 of "The Digital Seeker," a new video series hosted by Bloomreach founder and CEO Raj De Datta, featuring an interview with Jim Hilt, President of Shutterfly's Consumer Division. De Datta will also talk about his upcoming book of the same name - "The Digital Seeker: A Guide for Digital Teams to Build Winning Experiences," to be released in Spring 2021 by Columbia University Press. (For an abstract of the book, email thedigitalseeker@bloomreach.com).
- Informative Customer Talks - Innovative global B2B and B2C businesses and organizations will talk about how they are using Bloomreach to drive their digital strategies. Speakers include representatives from Bosch, ING, NHS Digital, M&S, Virgin Experience Days and MSC Industrial Supply.
- Interactive Fun - We're throwing in some high energy and engaging elements for good measure - a virtual band, partner and customer awards, and a virtual afterparty featuring an online mixology class with Bloomreach CSO Brian Walker and partners Gorilla Group and SAP.
On October 7, 2020
On October 8

- Technical workshops and product updates - Bloomreach product and technology experts will show you a behind-the-scenes look into what we've been working on and product innovations on the horizon.
On October 13

- Virtual Partner Summit - The Bloomreach partner universe is vast, expanding steadily every year to include the most impressive tech, agency and marketplace titans that create best-in-class digital experiences. Network online, keep up-to-date with our partner news and hear all the exciting announcements we'll be sharing.
Additional Resources
Follow 'Bloomreach Monthly Commerce Pulse' data for traffic, online sales and search trends by vertical.
Read 'The State of Commerce Experience', a definitive study into the B2C and B2B landscape, before and during the Covid-19 crisis by Forrester Consulting, commissioned by Bloomreach.
The brConnect Global Online Summit 2020 is sponsored by Bloomreach partners SAP, Authentic, Commercetools, Elastic Path, Shift7 Digital, BORN, Capgemini, Gorilla, Incentro, Live Area, and Mindcurv.
About Bloomreach
Bloomreach is the leader in commerce experience™. Its flagship product, brX, is the only digital experience platform built specifically for brands, retailers and B2B companies who want to grow their revenue online while delivering each of their customers a premium, personalized experience. brX combines content management capabilities with market-leading, commerce-specific, AI-driven search, merchandising and personalization in one flexible, API-first next generation platform. Bloomreach serves over 500 global brands including Albertsons, Staples, Bosch, Puma, FC Bayern München and Marks & Spencer. Bloomreach has a global ecosystem of certified partners and market-leading commerce platforms, including Accenture Interactive, BORN, commercetools, EPAM, IBM iX, Salesforce, SAP, valtech, and Wunderman Thompson Commerce. For more information, visit Bloomreach.com, follow us on Twitter @Bloomreach_tm, on LinkedIn at http://www.linkedin.com/company/bloomreach and register today for Bloomreach Connect Global Online Summit on October 6, 2020.