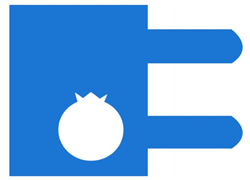 "Our plugin has always been a powerful tool for podcast publishing and distribution, this release is part of our overall plan to make it easier for a podcaster to use all of our tools," said Todd Cochrane, CEO of Blubrry
COLUMBUS, Ohio (PRWEB) June 02, 2020
Blubrry has made significant changes to its WordPress plugin, PowerPress, focusing on the user experience and interface. The plugin is meant for publishing podcasts directly on your WordPress website and includes numerous features for podcast distribution and syndication, such as Apple Podcast, Google Podcast Spotify, etc, podcast players and the capability to manage multiple shows on a single site.
The Welcome and Destinations tabs have seen major changes that complement the fresh new appearance of the plugin overall. The Welcome section now displays relevant information to a podcaster's show as well. The Destinations tab is much more intuitive and easy to navigate, featuring 11 directories and apps.
PowerPress was first released in 2009, and work on the plugin for the past six months has been dedicated to improving current features. Smaller, one-off updates have been made in recent months leading up to the release of 8.3, all contributing to the overall upgrade for users. These updates have made the plugin easier to navigate, and more efficient for the podcasting community.
"Our plugin has always been a powerful tool for podcast publishing and distribution, this release is part of our overall plan to make it easier for a podcaster to use all of our tools," said Todd Cochrane, CEO of Blubrry. "We want podcasters to be able to use the best tools in the marketplace to build their shows and brands."
Currently, PowerPress powers more than 60,000 active podcasts and is available in four languages, free to WordPress.org users. To download the plugin and learn more about it, head here. The plugin is free to all podcasters and Blubrry hosting is not required for use.
About Us: Blubrry Podcasting provides professional tools and services for the podcast industry, including the largest podcast directory with over 1 million podcasts. Founded in 2005, it gives creators the ability to distribute via Apple Podcasts, Spotify, Google, Stitcher, TuneIn, and more. Blubrry provides monetization opportunities and IAB certified compliant podcast statistics, plus managed web hosting using its WordPress plugin, providing a turnkey solution. Contact us.