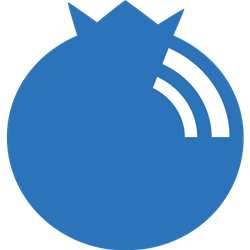 "This updated Cast Feed Validator is helpful to any podcaster, but stands out for new, or less tech-savvy podcasters," said Todd Cochrane, CEO of Blubrry."
KAPOLEI, Hawaii (PRWEB) August 05, 2019
Blubrry Podcasting, leaders in podcast production and promotion, has relaunched Cast Feed Validator, a free service podcasters can use to ensure their RSS feed is working correctly. RSS feeds can be difficult to read and understand in a browser window, and Cast Feed Validator provides a detailed but simple explanation of the feed.
Acquired in 2017, the Blubrry team has incorporated features that are critical for current podcast directory requirements. The new version offers multiple SSL certificate tests including whether it's trusted by Apple Podcasts, notification of Apple's new categories and a map of deprecated categories, and additional notifications for regular RSS feed issues that most podcasters come across.
"This updated Cast Feed Validator is helpful to any podcaster, but stands out for new, or less tech-savvy podcasters," said Todd Cochrane, CEO of Blubrry. "Reading and understanding an RSS feed is no easy feat, and this ensures that anyone can check that their show podcast feed is working correctly."
Cast Feed Validator is available for any podcaster to use, regardless of where their feed originates from or their podcast host. Podcasters can learn more and test their RSS at castfeedvalidator.com.
About Us: Blubrry Podcasting provides professional tools and services for the podcast industry, specializing in hosting and IAB certified compliant statistics. Founded in 2005, it gives creators the ability to distribute via Apple Podcasts, Spotify, Google, Stitcher, TuneIn and more. Blubrry provides monetization opportunities and managed web hosting using its WordPress plugin, providing a turnkey solution to all podcasting needs.