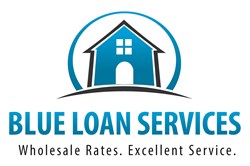 San Diego, CA (PRWEB) December 29, 2013
Blue Loan Services is a full service mortgage company that has been helping residents of California to find the best loan products and home loan rates for many years. The company, headed by the father and son team Robert and Brandon Blue, has been dedicated to serving its customers with honesty, integrity and competence. The Blue Loan Services team of mortgage professionals operates with the goal to provide home loans to its clients while providing them with the lowest interest rates and closing costs possible. The company also does its best to inform borrowers of any new developments which could affect their loan options, mortgage rate or ability to find affordable housing. The real estate world has been going through a lot of changes of late, some good, many not so great, but one thing that California home buyers should be prepared for in the coming year is increased competition on affordable homes.
A December 23rd report from Mortgage News Daily explains, "While competition has moderated, Redfin reports that there is still plenty of data, real and anecdotal, to show homebuyers are still highly motivated. Redfin offers that were met with other offers, so called bidding wars, have declined each month from the 75.3 percent incidence in March to 51.7 percent in November. Even though these wars are less common, Redfin reports its agents are finding buyers anxious to get a home under contract before the end of the year, knowing that competition may increase in the new year."
The article also says, "Redfin says that when it comes to winning offers money isn't necessarily everything. Buyers sweetened bids with offers of all cash, waived financing contingencies, waived inspections, or included a cover letter with the offer. These strategies were used more in November than in October. While the numbers of waived contingencies are not large (except in San Francisco and Boston where 26 percent and 15 percent of offers respectively waived financing) cover letters are a frequent tactic with an average of 35 percent of buyers including one in their offers across Redfin's 22 markets. In Orange Country, and San Francisco that frequency soared to 83 and 61 percent and was above the national average in San Jose, Boston, Seattle and Los Angeles."
Blue Loan Services points out that one of the best ways to gain the upper hand when bidding on a home is to get pre-approved for a home loan. Home sellers will be more willing to offer the home to someone that they know is already able to finance their purchase, as it can help them avoid any delays in closing the sale and possible back-outs which would be costly and a waste of their time.
Because of this, Blue Loan Services advises borrowers to act quickly if they are ready to purchase a house. Blue Loan Services can help those who wish to lock in today's low mortgage rates to find the best possible loans for their situation and work quickly to get approved so that they can avoid higher rates down the line. Their fast online loan application and documentation portal makes it simple for clients to submit their application and keep track of their loan's progress. With a reputation for fast, reliable and courteous service, the company's team of experienced loan officers can be especially useful during this time of rapidly changing mortgage rates.
For more information on how Blue Loan Services can help California home loan borrowers get approved for their home purchase loan or refinance quickly, please visit BlueLoanServices.com or call 1-888-929-BLUE (2583) to speak with an experienced mortgage professional.
CA Dept of Real Estate -- Licensed Broker #01094374 NMLS #938365