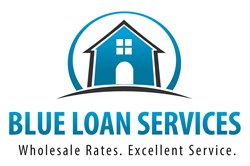 San Diego, CA (PRWEB) November 10, 2013
Blue Loan Services is a full service mortgage company that has been helping residents of California to find the best loan products and home loan rates for many years. The company, headed by the father and son team Robert and Brandon Blue, has been dedicated to serving its customers with honesty, integrity and competence. The Blue Loan Services team of mortgage professionals operates with the goal to provide home loans to its clients while providing them with the lowest wholesale interest rates and closing costs possible. The company also comments on current mortgage news to help keep their clients up to date on any major changes in the real estate industry. With California home loan rates relatively unchanged despite numerous upcoming reports on economic indicators, the mortgage company gives some advice to those who are wondering if now is the best time to apply for a home purchase or refinance loan.
A recent article posted at Mortgage News Daily on November 6th, says: "Mortgage rates were relatively unchanged today, after rising somewhat significantly in the past week. Yesterday's rates were the highest since mid-October. Some lenders are just slightly worse today, while others improved modestly. On average the most prevalent rate for top tier borrowers remains at 4.25% for a Conforming, 30yr Fixed (best-execution). Tomorrow is more likely to shake things up as we'll get the long-awaited first reading on 3rd quarter GDP (which had been delayed due to the government shutdown). The biggest market-moving potential is reserved for Friday's Employment Situation Report, however, and this will likely act to limit the potential impact of the GDP data."
These steady rates are great news for some, as this will allow them some time to look around for the best home loan products before applying. However, because rates are neither going up nor down very much it makes it hard for those who are trying to predict where rates will be in the near future. Blue Loan Services points out that while rates are stable for now, this could change very quickly and very drastically. There is always the chance that rates could go down, and this is probably keeping some home loan borrowers from applying for and locking in the current rates.
However, if any of the upcoming economic reports show stronger than expected data, rates could start climbing almost immediately. Because of this, Blue Loan Services reminds their clients that it is always safer to take what is available today (since rates are still quite low) than to bet on future rates going down again. In case rates do go down, many lenders will allow their clients to renegotiate, so that is some that loan borrowers should keep in mind.
The California mortgage company can help those who wish to lock in the current rates to find the right loan and work quickly to get approved so that they can avoid higher rates down the line. Their fast online loan application and documentation portal makes it simple for clients to submit their application and keep track of their loan's progress. With a reputation for fast, reliable and courteous service, the company's team of mortgage professionals can be especially useful during this time of rapidly changing mortgage rates.
For more information on how Blue Loan Services can help California home loan borrowers get approved for their home purchase loan or refinance quickly, please visit BlueLoanServices.com or call 1-888-929-BLUE (2583) to speak with an experienced mortgage professional.
CA Dept of Real Estate -- Licensed Broker #01094374 NMLS #938365