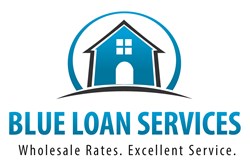 San Diego, CA (PRWEB) December 12, 2013
Blue Loan Services has been helping California mortgage borrowers to get the best home financing deals for their needs for many years. The company, which is headed by father and son team Robert and Brandon Blue, is dedicated to serving its clients with honesty, integrity and competence, while providing them with the top loan products, the best wholesale mortgage rates, and the lowest closing costs and fees. The Blue Loan Services team of mortgage professionals is also continuously seeking to keep their clients updated on any changes in the mortgage and finance industries which could affect their home loan options. Recently, mortgage seekers have been enjoying a California mortgage rates rally, which hopefully many have utilized to get low rates for their home loans. However, all good things must come to an end, and it looks like this is the case for mortgage rates due to current weakness in mortgage-backed securities (MBS).
A December 11th report from Mortgage News Daily explains, "After bond markets showed a surprising amount of strength following NFP, we'd discussed to possibility of a more developed bounce back lasting anywhere from 1-3 days and then taking guidance from Retail Sales. Weakness began creeping up in the overnight session, but was fairly manageable for the first two hours of the day. Volatility picked up after 10am, and although we caught a fairly good bounce heading into the noon hour, everything in the PM pointed toward weaker prices. By the end of the day, MBS and Treasuries both jumped on the bandwagon and shed roughly half a point in price. Does this mean we're heading back in the other direction now? It's possible, but tomorrow morning's Retail Sales and other data will probably decide."
Blue Loan Services explains that MBS rates and mortgage interest rates are inversely related; this means that if MBS rates are high, then mortgage rates will be low and vice versa. As the quote above explains, now that mortgage-backed securities are losing strength again, home loan rates will likely start to rise yet again, as well. This is not devastating news for mortgage borrowers, as rates will likely stay within a reasonable range for now, but it should be a reminder for anyone who is still on the fence about locking in a rate that today's low rates can disappear very quickly and if they wait too long they might be stuck with a rate much higher than what had previously been available.
Blue Loan Services can help those who wish to lock in the current rates to find the best possible loans for their situation and work quickly to get approved so that they can avoid higher rates down the line. Their fast online loan application and documentation portal makes it simple for clients to submit their application and keep track of their loan's progress. With a reputation for fast, reliable and courteous service, the company's team of experienced loan officers can be especially useful during this time of rapidly changing mortgage rates.
For more information on how Blue Loan Services can help California home loan borrowers get approved for their home purchase loan or refinance quickly, please visit BlueLoanServices.com or call 1-888-929-BLUE (2583) to speak with an experienced mortgage professional.
CA Dept of Real Estate -- Licensed Broker #01094374 NMLS #938365