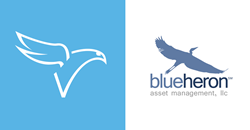 "We're excited about leveraging the power of Pereview's scalable platform to integrate with internal and external software sources to capture all data in the Blue Heron ecosystem..." – Matt Hobbs, VP, Blue Heron
DALLAS (PRWEB) August 13, 2019
Blue Heron Asset Management, LLC, has chosen Pereview Software by Saxony Partners to support their growing real estate portfolio of multifamily, mixed-use, and other real estate assets.
Pereview Software by Saxony Partners is the first and only Life of the Asset™ real estate asset management solution. The fastest-growing firm of its kind in the commercial real estate industry, Pereview was built by real estate professionals for the real estate private equity community. It supports all front office business functions and tracks all data from acquisitions to dispositions, from the fund level to the tenant level.
"As we've have grown and added more institutional investors, we've become increasingly sensitive to the needs of investors for reporting and to the need for greater controls around our data," said Matt Hobbs, vice president at Blue Heron. "We've accomplished a lot with our relatively small team, but our high standards for reporting have consumed more and more time and attention as we have grown assets under management. After a broad search for a software solution partner to improve our data quality, processes, reporting, and efficiencies, we selected Pereview. We're excited about leveraging the power of Pereview's scalable platform to integrate with internal and external software sources to capture all data in the Blue Heron ecosystem and provide our investment and fund management team and our investment partners with clean data and dynamic reporting so we can all make the best decisions efficiently."
Pereview empowers all business teams internally to connect their disparate software tools, making it a data warehouse built for success. Its powerful reporting engine allows companies to spend more time using data for analysis and decision-making, instead of wasting time hunting for hard-to-find data. Pereview customers have saved up to 90 percent of time spent on regular real estate reporting. They've also reported growth in assets under management without a corresponding growth in headcount.
"We are very proud to be partnering with Blue Heron and to play a role in their growth and success," said Daryl Pitts, Senior Vice President of Sales for Pereview. "Blue Heron joins other Pereview customers, large and small, who are paving the way for the future of real estate by eliminating dirty data, automating tedious processes, and improving reporting processes."
About Pereview Software
Pereview is the only commercial real estate asset management software that covers the Life of the Asset™, from acquisition to disposition. Developed by teams from Archon Group and Goldman Sachs, Pereview helps clients grow assets under management, while reducing head count growth. A SaaS solution, Pereview is cloud-based, and designed and developed using modern web technologies based on the Microsoft Stack. It is managed and secured on Microsoft's Azure Platform. Visit our website at PereviewSoftware.com, connect with us on LinkedIn, or call us at (704) 621-0821 for more information or to arrange a demo.