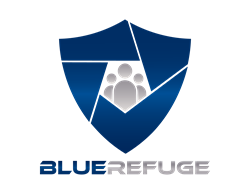 The combination of proven technology, mental health programs and community outreach will give our schools the best possible chance for a safe return this fall.
ATLANTA (PRWEB) June 17, 2020
Blue Refuge, a company dedicated to providing safe and healthy educational environments, is announcing a Return-to-School program that will help support K-12 campuses as students, teachers and administrators head back to school. The program's three-pronged approach of sanitization, mental health and awareness will aim to create safe environments where students and faculty feel supported physically and emotionally as they return to the classroom.
The program includes ultraviolet germicidal irradiation (UVGI) for air cleaning and a patented surface protectant, both proven sanitation technologies with 99.9% antimicrobial efficacy rates for all tested viruses, including MERS-CoV and SARS-CoV. The non-toxic solutions work by targeting pathogens in the air circulating through schools' air handlers and sanitizing broad surfaces as well as harder to clean items like books, posters, dry erase markers, decorations and keyboards.
Supported by the CDC's Guidelines for Environmental Infection Control in Health-Care Facilities, UGVI is effective in reducing the transmission of airborne bacterial and viral infections as a cleaning measure, when supplemented with traditional cleaning processes. The program's patented surface cleaner is on the EPA's Registered Antimicrobial Products for Use Against Novel Coronavirus SARS-CoV-2, the Cause of COVID-19.
Not only can these sanitization technologies address current health concerns, but they can also help reduce or eliminate other airborne viruses like the flu or common cold, which can increase attendance rates. Schools can choose between several options, including sanitation kits with handheld or pedestal units, upper air treatments with wall-mounted fixtures or units installed in HVAC ductwork or 90-day application services for surface treatments.
The Return-to-School program also includes customized training programs for staff and students to help schools address the behavioral and cultural impacts of the COVID-19 pandemic. The customizable programs will look different from campus to campus and will address an array of challenges including feelings of vulnerability; divergent opinions or experiences of the shutdowns; situational stressors like parental unemployment, depression or substance abuse; and new or increased cases of physical and emotional abuse.
"Administrators are in a new and especially challenging position this year as they consider what the 'back to school' season will look like in response to the pandemic," said Blue Refuge CEO Marcus Craig. "While physical safety is of the utmost importance to staff, students and their families, our program gives equal weight to the need for additional mental and emotional health support."
"Parents and communities need clear, transparent communication about the steps being taken to protect the wellbeing and overall physical and mental health of area residents, including school-aged children," continued Craig. "Our solution addresses each of these concerns for sanitization, a positive mental outlook and overall program awareness in the community."
To achieve that local community transparency and program support, Blue Refuge's Return-to-School program includes a communication and outreach component comprised of staff communication tools like newsletters and messaging, on-site signage to reinforce health and safety measures, and PR tools like media relations, social media campaigns and website content development.
"The combination of proven technology, mental health programs and community outreach will give our schools the best possible chance for a safe return this fall," said Craig. "Our goal is to restore peace of mind for America's educators, students and parents, so learning and development can continue safely and effectively."
To learn about Blue Refuge's Return-to-School program and UVGI options, visit BlueRefuge.com.
###
About Blue Refuge
Blue Refuge's team of industry experts provide comprehensive health and safety programs through prevention, protection, and response solutions. The targeted result is simple: increased personal safety and reduced threat of crisis events. We work with schools, businesses, and local governments across America to develop customized mental health programs, prevention plans and protection measures. Our consultative, tailored approach puts "people first" and creates optimized learning and working environments, enabling long-term peace-of-mind for all involved. For more information, visit BlueRefuge.com and follow us on LinkedIn and Facebook.