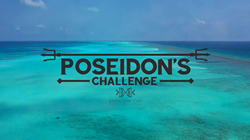 The ultimate Navy SEAL-inspired test of strength & endurance at the #1 private island resort in the Bahamas.
ANDROS, Bahamas (PRWEB) February 24, 2020
Commended for their courageous efforts during Hurricane Dorian, Blue Tide Marine, a company founded by former Navy SEALs that specializes in complex disaster response operations, and Tropic Ocean Airways, an amphibious airline launched by a former Navy Top Gun instructor, that's supported hurricane relief efforts since 2015, have partnered with the award-winning private island resort, Kamalame Cay, to introduce an unparalleled athletic adventure.
Designed by Blue Tide Marine and inspired by their Navy SEAL and Special Operations training, this invitation-only, two-day event offers fitness buffs and adrenaline-seekers an exciting new opportunity to push themselves physically and mentally across a series of rigorous challenges. Slated for March 19th through March 22nd, 2020 with team-based matches running Friday, March 20th & Saturday, March 21st, official race events include:

Ocean Swim
Outrigger Canoe Relay
Trail Runs
Shark Experience
Small Boat Races
Small Boat Carry
Frogman Challenge
Stand-Up Paddle Race
Set against a stunning tropical backdrop of Kamalame Cay, Poseidon's Challenge presents a weekend-long test of strength and endurance alongside an array of auxiliary activities and diversions. Participants and spectators alike will enjoy the 97-acre private island renowned for its deserted white-sand beaches, world-class diving and deep-sea fishing, fine wine and dining, overwater spa and wellness services, and untrammeled natural beauty.
Spectator tickets for March 20th & 21st are available for $99 USD per person at https://www.kamalame.com/poseidons-challenge and include a Kamalame Cay day pass and beachside BBQ lunch celebrating the best of Bahamian Cuisine with complimentary non-alcoholic refreshments. The event's gala celebration dinner and auction will be held Saturday, March 21st. Tickets are available for $175 USD to participants and island guests, with proceeds in support of the event's charitable partners: One Bahama Fund, Saving The Blue, Naked Warrior Project, and BREEF.
Sponsors include: Evolve Paddleboards, Hammer Nutrition, Hazmat Productions, Nereus Medical Solutions, INMAR Marine, XCEL Wetsuits, and Coco Bahama Seaplanes.
About Blue Tide Marine:
Founded by former US Navy SEALs, Blue Tide Marine specializes in unique solutions to maritime challenges. With personnel drawn from Special Forces operators, maritime, aviation, and security experts, hand-selected for their uncommon skill and decades of experience, Blue Tide Marine oversees everything from undersea services to aerial cargo, through vessel transport, security and management solution, as well as, emergency disaster relief and medical support. (bluetidemarine.com)
MEDIA CONTACT:
Bianca Oberhelman
Blue Tide Marine
757-620-5226
BP@bluetidemarine.com
About Kamalame Cay:
Awarded "No.1 Private Island Resort in Bermuda, Turks & Caicos, and the Bahamas" by both Conde Nast Traveller and Travel + Leisure for the last four years running, Kamalame Cay is the antithesis of the corporate luxury resort. Accessible only by seaplane, helicopter, or boat, this family-owned island just a mile off the world's third-largest Great Barrier Reef, boasts world-class diving, boating, and fishing, the only overwater spa in the Bahamas, and some of the finest wine, spirits, and cuisine in the tropics. (kamalame.com)
MEDIA CONTACT:
Jessica Bradford
626-379-2381
jessica@2bprinc.com
About Tropic Ocean Airways:
Founded by a Top Gun Navy fighter pilot, Tropic Ocean Airways is an American-certificated, commuter carrier that specializes in amphibious aircraft and professionally operated airlift solutions for congested and remote regions. Expanding by 35%, year after year, the airline has safely transported over 40,000 passengers throughout Florida, the Northeast U.S., The Bahamas, and the Caribbean in 2019 alone and boasts a five-star customer service rating on TripAdvisor and social media. A recipient of the highly coveted ARGUS Gold rating for safety, the airline's team of over 100 experienced aviation professionals have implemented operating procedures modeled after the U.S. military, which ensure the highest levels of safety and service. For more information, please visit http://www.flytropic.com.
MEDIA CONTACT
Skylar Bristow
954-551-2848
media@flytropic.com
###
About the event's Not-For-Profit, Charitable Partners:
One Bahamas Fund: Helps families impacted by Hurricane Dorian by providing education and housing, along with business restart assistance. http://www.onebahamasfund.org.
Saving the Blue: Recovers and restores threatened marine species while promoting sustainable living through education, outreach, and connecting people to ocean wildlife. http://www.savingtheblue.org.
Naked Warrior Project: Memorializes fallen soldiers and supports the families of those who've served our country through community involvement and charitable endeavors that benefit Gold Star Families. http://www.nakedwarriorproject.org.
BREEF: Focused on educating Bahamians—children through corporations—on the urgency of conserving the marine environment, appreciating the value of our seas, and taking action to ensure a healthy environment. http://www.breef.org/.