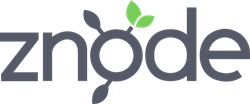 "BlueModus has a strong history of developing successful digital strategies for major brands and manufacturers," says Tom Flierl, Vice President of Marketing and Business Development at Amla Commerce. "We are thrilled to partner with BlueModus."
DENVER (PRWEB) June 27, 2019
BlueModus, a full-service technology agency, has partnered with Znode, an enterprise ecommerce platform and a product of Amla Commerce. BlueModus specializes in .NET development and content management strategy and development solutions for brands worldwide. Znode is an enterprise ecommerce platform used by leading manufacturers and distributors.
"BlueModus strongly believes that headless is the trend of the future, and Znode is the only platform that meets our headless criteria," says Marc Maassen, President and CEO of BlueModus. "BlueModus partners with leading organizations across the digital world, and we are excited to work with Znode and begin creating innovative digital experiences on the platform."
"BlueModus has a strong history of developing successful digital strategies for major brands and manufacturers," says Tom Flierl, Vice President of Marketing and Business Development at Amla Commerce. "We are thrilled to partner with BlueModus."
To learn about the digital services offered by BlueModus, visit bluemodus.com. Visit znode.com to learn more about Znode.
About Znode
Znode is an enterprise, B2B ecommerce platform developed to enable growth through a rich set of built-in features to easily manage content, site search, product information and multi-store functionality. Znode's built-in B2B functionality supports complex pricing, complex inventory, complex product types, workflow approvals, quote management and list management. The platform is completely headless with over 600 APIs allowing for greater extensibility, easier integrations and consistent functional updates. Znode is a product of Amla Commerce. Amla Commerce is a privately-held company, headquartered in Milwaukee, WI.
About BlueModus
BlueModus is a full-service information technology and services provider offering web enablement, business solutions and services to brands worldwide. BlueModus has substantial experience serving companies in the pharmaceutical, life sciences, healthcare, education, consumer packaged goods, technology services, and nonprofit industries. BlueModus is a privately-held company, headquartered in Denver, CO.