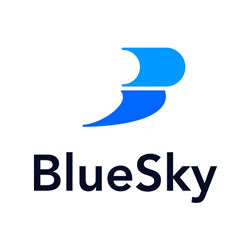 "We are providers of healthcare staffing software, privately owned without shareholder obligations. Due to this, BlueSky offers an objective, vendor-neutral business model."
NASHVILLE, Tenn. (PRWEB) October 20, 2020
Healthcare Staffing Software Provider BlueSky announces its speaker panel participation and sponsorship of the Staffing Industry Analysts 2020 Healthcare Staffing Summit: Rising to the Challenges of 2020. BlueSky Software provides healthcare staffing agencies and healthcare facilities with the software tools they need to efficiently manage their temporary workforce. This year's Healthcare Staffing Summit offers cutting-edge information from industry leaders for the healthcare staffing sector. BlueSky's sponsorship presents a high-visibility platform to discuss the healthcare staffing industry as it is today.
Learn more about BlueSky Medical Staffing Software's clinical workforce management solution.
Especially with the COVID-19 outbreak in the United States, an already strained healthcare system is placed under extreme demands. Temporary or contingent healthcare providers are placed in facilities to help bridge gaps in each unit's staff needs. Healthcare facilities typically contract with a managed service provider to handle the ever-growing list of staffing agency vendors, but this is a large operating expense which the staffing agency vendors are expected to fund. The demand for nurses and locum tenens physicians is at an all-time high, but healthcare staffing agencies are still looking for risk management and stability in a competitive market.
President of BlueSky, Tim Teague will be speaking as an expert panelist for the Keynote address Next Generation Healthcare VMS and MSP. Tim Teague says, "As providers of healthcare staffing software, privately owned with a strict vendor-neutral business model, we provide a risk-free software platform when partnering with healthcare staffing agencies. This can be unique in the industry and I look forward to discussing those obstacles during the summit this October."
BlueSky Medical Staffing Software is an applicant tracking software, vendor management software, credentialing tool, and nurse scheduling platform with invoice/payroll capabilities in one suite for managing a contingent labor workforce. As a unique industry tool, recruiters and healthcare staffing agencies are placed at an advantage when choosing a healthcare-centric staffing software. BlueSky also offers a vendor management software (VMS) suite for managed service providers (MSPs) to consolidate workforce management processes.
Healthcare Staffing Summit: Rising to the Challenges of 2020 will be held on October 27-28, 2020.
—
BlueSky Synergy is the parent company of BlueSky Medical Staffing Software, Nurse Backpack Medical Credential Management, and RapidHire Tool Pay Package Calculator.
BlueSky is the only staffing software available on the market today that is healthcare specific, accommodates full lifecycle recruitment, front to back-office workflows, medical credential management, vendor management, recruiter workflow automation, and more.