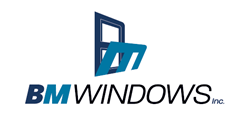 It can be hard for customers to mentally visualize how replacement windows will look in their home. We're creating this tool so they can see how a home like theirs could be transformed with new windows, and allow them to 'try out' the various options.
San Diego, CA (PRWEB) May 30, 2017
BM Windows, an independent replacement window and door company in San Diego, announced that it will soon be releasing an online tool that will allow potential customers to visualize what their new windows will look like in their homes.
This proprietary online tool, which the company is calling the "Design Center," offers users several illustrations of different home styles, from which they can choose the home design and layout that most resembles their own home. After the user has selected a home style, they can then change the color of the home's roof and wall, and select a roof type (shingle, wood shingle, or tile) and a wall type (siding, stucco, or stone).
After the user has created a home that has a similar look to their own home, they can begin adding windows. They have the option of adding nearly all types of windows, including single hung, double hung, single slider, double sider, or 3-lite slider windows to the front and back elevations of the home. These styles of windows were chosen because they are the most popular styles of windows installed in San Diego homes. Finally, the user can add window trim, choose from various grid styles and colors, and change the color of the window frames to customize the look. With the window types, color options, and grid choices, there are thousands of combinations available to create.
Michal Bohm, Owner of BM Windows, said of the BM Windows Design Center, "We've been talking about building a Design Center for years. We knew it would be a valuable feature, and something that no other independent replacement window company is doing, but we also realized it would be a large investment. Its creation has involved a lot of complex programming, but the end result will be well worth all the effort. We're very excited to be nearing completion and almost ready for launch to the public."
Bohm continued, "Not all of our potential customers can visualize in their minds what replacement windows will look like in their own homes. We wanted to create this tool to help them see how a home like theirs could be transformed with new windows, and also allow them to 'try out' the various options available. We are hoping this tool will give our potential customers greater confidence in what can be a substantial investment in their homes."
The official launch of the Design Center on the BM Windows website is scheduled for June or July 2017.
About BM Windows
BM Windows is a San Diego replacement window and patio door company specializing in vinyl retrofit products that perform well in coastal climates. The company was established with an unwavering commitment to customer satisfaction and follows a simple philosophy—deliver high-quality products and service at affordable prices, without the hassle of high-pressure sales presentations.
BM Windows has completed thousands of replacement window and door installations throughout San Diego County and was recently named one of the Fastest Growing Dealers by Door & Window Market Magazine. BM Windows was also named Dealer of the Year by Window & Door Magazine for excellence in customer service. Learn more about BM Windows at https://www.bmwindowsca.com/.