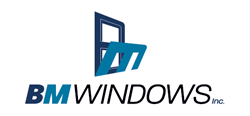 We know that some customers don't want to rely only on referrals and what they can read on a replacement window and door company's website —they want to actually see with their own eyes the type of work a company does. The location finder is for them.
San Diego, CA (PRWEB) July 24, 2017
BM Windows, an independent replacement window and door company in San Diego, California, recently announced that the Location Finder tool on their website now contains more than 1,500 addresses of past replacement window and door customers. The addresses are in a database that can be accessed by potential customers who want to see examples of actual completed projects by BM Windows in person.
To use the tool, website visitors type in their address, or any address in the San Diego area, choose a search radius, and hit the Search button. The Location Finder will then give the user a list of addresses and a map pinpointing the locations of homes in the area that have had their windows and doors replaced by BM Windows. Then, if the user chooses, he or she can drive by any or all of these locations and see finished projects.
Michal Bohm, owner of BM Windows, had this to say about his company's Location Finder, "When we first created the Location Finder for our website, it only had a few addresses on it, but now, with more than 1,500 addresses, it is highly likely that any potential customer looking for homes near them with replacement windows installed by our BM Windows team will be able to find several nearby examples."
Bohm continued, "We are grateful to our past customers who have allowed us to publish their addresses on our website to help others find a replacement window company that will give them a great result. We know that not everyone out there wants to rely only on referrals and what they can read on a company's website when choosing a company to work with—they want to see with their own eyes the type of work a company does. The Location Finder tool is for those people, and also for those who want to do a little extra research before they invite a sales representative into their home."
You can access the BM Windows Location Finder here. There are also other consumer-oriented resources that can be found on their website, like a photo gallery of completed projects, as well as a replacement window buying guide.
Coming soon to the BM Windows website is a first-of-its-kind Design Center, where visitors will be able to easily create illustrated versions of their homes, and insert various replacement window products in them to get an idea of what their homes could look like with new windows.
About BM Windows
BM Windows is a San Diego replacement window and patio door company specializing in vinyl retrofit products that perform well in coastal climates. The company was established with an unwavering commitment to customer satisfaction and follows a simple philosophy—deliver high-quality products and service at affordable prices, without the hassle of high-pressure sales presentations.
BM Windows has completed thousands of replacement window and door installations throughout San Diego County and was named one of the Fastest Growing Dealers by Door & Window Market Magazine. BM Windows was also named Dealer of the Year by Window & Door Magazine for excellence in customer service. Learn more about BM Windows at https://www.bmwindowsca.com.