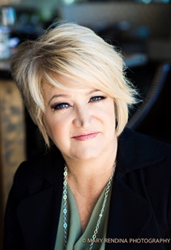 "As an executive coach and mentor in the BOAR Courageous Community, I will teach members how to clarify their vision, improve their relationships at home and embrace their emotional health," said Kimberly Malloy
LAS VEGAS (PRWEB) October 24, 2019
Virginia Knudsen, Founder and CEO of BOAR, a business leadership experience, executive program and global community, today officially named Kimberly Malloy as new Executive Coach and Mentor for the Boar Courageous Community.
"I'm so pleased to announce that Kimberly Malloy has joined the Boar Courageous Community as our new Mentor and Executive Coach," said Knudsen. "Our community understands that working together as a group achieves a level of greatness that is unattainable as an individual, and for this reason, along with so many others, Kimberly is an exemplary addition to our team."
"I love helping others to identify their intrinsic value and to attain significant personal and professional growth," said Malloy. "As an executive coach and mentor in the BOAR Courageous Community, I will teach members how to clarify their vision, improve their relationships at home and embrace their emotional health."
In August 2019, Knudsen officially launched the Boar Courageous Community and the BOAR Room, a premier Mastermind Group designed to project businesses and business executives to higher levels of profits and performance.
"In the Boar Room, we strive to engage, educate, and empower people to not only live courageously, but to seek to better the world through a state of heightened awareness and deeper base of knowledge," said Knudsen.
Malloy is a licensed marriage and family therapist with the state of Nevada, currently in private practice. She serves as the Chief Inspirational Officer (CIO) for the Center for Relational Health-LV, which serves a blend of individual, corporate and non-profit clients. The CRH-LV mission is to promote personal and professional emotional health through therapy, workshops, corporate training, retreats and consultations.
Also, she is a presenter for the Color Code Personality & Character Profile and a Daring Way™ Facilitator for The Daring™ Way teachings, which are based on the work of Dr. Brené Brown. In this capacity, Malloy consulted within a variety of arenas including military, legal, medical, churches, banking including Hope for Prisoners.
Previously, Malloy worked as the co-host of A View From Above, a women's talk show. She is also the founder of Businesswomen for Christ, which has provided networking and growth opportunities for women for the past 14 years.
Malloy is a graduate from the Leadership Las Vegas program in 2000 and was the Curriculum Chair in 2007 for both the adult and youth program. In 2017, she was inducted into the Las Vegas Chamber of Commerce Leadership Hall of Fame.
For more information about the Boar Courageous Community, please visit http://www.boarcommunity.com; email: info@BoarCommunity.com or call: 702.645.6400.
About Virginia Knudsen: Virginia Knudsen is a passionate and energetic leader dedicated to helping executives and business owners seize opportunities and realize their personal potential. She relies on her practiced skill set, having fulfilled roles such as CEO, EVP, COO, Executive Coach and Entrepreneur. She is one of an exclusive group of highly respected, trusted advisors who are experts in business leadership coaching. Virginia leads local CEO Mastermind groups and provides one-to-one coaching to top chief executives and business owners. She helps leaders that are looking to more effectively manage the growth of their businesses, improve their relationships and achieve significantly better results, all while reducing work hours.
About BOAR:
The BOAR is both inspiration and a path for action. The animal is fearless and headstrong, symbolizing truth, courage and confrontation. BOAR stands for the intrinsic values every leader should possess: B for Born of Integrity; O for Open Hearts; A for Abundance and R for Results. In the wild, the boar nature is to uncover what lies beneath the surface. They demand attention. They respect their senses. These qualities influence our BOAR values. For more information about BOAR please visit: http://www.BOARCommunity.com.