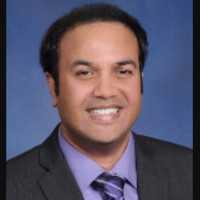 Prediabetes has few, if any, noticeable symptoms, which is why 80 percent of individuals with the condition do not even know they have it.
YUMA, Ariz. (PRWEB) March 10, 2020
Glucose Buddy. Fooducate. MyFitnessPal. When it comes to diabetes mellitus, there certainly are apps for that, but still no silver bullet to cure it, despite all the ongoing research, says Ashish Sharma MD, a Yuma, Arizona-based specialist in internal medicine, referring to a recent explosion in mobile-phone apps to help millions of patients manage the chronic disorder.
Why the disease defies biological solution is likely due to its complexity, since the name itself – diabetes -- actually refers to a composite of disorders with varying causes and treatment approaches, Dr. Sharma says. But all these variants have one thing in common – interference with the body's ability to process blood glucose, allowing this sugar to build up in the bloodstream -- and they are impacting some 415 million people globally, experts say. In fact, diabetes is considered among the top seven most lethal disorders.
Glucose is the necessary fuel for the body's tissues, muscles and brain, Dr. Sharma explains, but in too high of levels in the blood, it can lead to serious and life-threatening complications, among them heart attack, stroke, kidney failure requiring dialysis, blindness and nerve damage that can result in limb amputations. Recent research also has suggested that patients with diabetes may have a higher risk of developing dementia, especially Alzheimer's disease, and certain kinds of cancers.
In type 1 diabetes, the body's immune system stops or significantly slows availability of insulin – a hormone produced by the pancreas to help move glucose into cells – by attacking the pancreatic islet cells responsible for producing it. In type 2, the body's cells no longer effectively respond to insulin.
Specific causes of type 1 diabetes, the second most frequently occurring form of the disease, remain unknown, although genetic factors are believed to play a role, says Dr. Sharma. A person's weight is not considered a risk for developing type 1.
Type 2 diabetes is, by far, the most common – and preventable -- variant of the disease. It is most often linked to environmental and lifestyle factors, especially obesity, Dr. Sharma says.
General symptoms of both types -- 1 and 2 -- include unexplained weight loss, increased thirst and hunger, frequent urination, fatigue, irritability – even blurred vision.
Other, less common forms of the disorder are gestational diabetes, affecting women in pregnancy when their bodies become less responsive to insulin and oftentimes resolving after a woman has given birth, and monogenic diabetes, which is linked to a gene mutation and usually develops in children or teenagers, Dr. Sharma says.
In a 2018 study published in the journal Diabetes Care, scientists also describe a hybrid form of the disease – type 1.5 or latent autoimmune diabetes -- which affects adults, has elements of both type 1 and 2 forms of the disease, initially does not require treatment with insulin and is often misdiagnosed as type 2.
Dr. Sharma warns that diabetes is reaching epidemic proportions both in the United States and in countries worldwide. He points to a 2018 University of Iowa study, published in the British Medical Journal, indicating that an estimated 10 percent of American adults have been diagnosed with diabetes, the majority of them – more than 91 percent – with type 2.
Not included in the count are millions of undiagnosed diabetes cases – one in five Americans are unaware they have diabetes, according to the Centers for Disease Control and Prevention (CDC) -- and another 88 million U.S. adults who have prediabetes, a condition characterized by high blood-sugar levels that are just below the threshold for type 2 diabetes.
Prediabetes has few, if any, noticeable symptoms, which is why 80 percent of individuals with the condition do not even know they have it, Dr. Sharma says. He suggests taking a prediabetes test by going to the CDC site: https://www.cdc.gov/diabetes/risktest/index.html.
Lifestyle improvements that include regular exercise, proper weight maintenance, good nutrition, and avoidance of smoking and heavy alcohol consumption represent the surest road to staying healthy generally and preventing type 2 diabetes specifically, Dr. Sharma says. He also recommends that persons with diabetes risk factors like advanced age and family history of the disease undergo regular blood testing.
"Type 2 diabetes can oftentimes be effectively managed with a combination of medication and lifestyle changes, especially if diagnosed early in its development," Dr. Sharma states. "Not surprisingly the rising incidence of diabetes parallels the increasing number of people considered obese."
Although type 1 diabetes is not preventable because it is an autoimmune disorder in which genetics plays a role, improved lifestyle can also help type 1 patients more effectively manage their glucose levels and avoid some of the serious complications of the disease, Dr. Sharma says.
Meanwhile, Dr. Sharma offers these tips for controlling – or preventing – diabetes:

Get off the couch and exercise – preferably at least 30 minutes daily.
Make health eating choices and limit food portions. Snack on fruits and vegetables – not high-fat, high-carbohydrate foods.
Manage blood pressure. High blood pressure is a risk factor for diabetes.
Keep body mass index within the desired range for age, height and frame.
Do not smoke. Smokers have a 30 percent to 40 percent higher risk of developing type 2 diabetes.
Socialize. Researchers indicate that people who are lonely are more prone to type 2 diabetes.
And, in today's high-tech-electronics world, "if an app helps, use it," Dr. Sharma says.
Ashish Sharma MD is a board-certified internal medicine specialist, who works as a hospitalist at the Yuma (Arizona) Regional Medical Center.