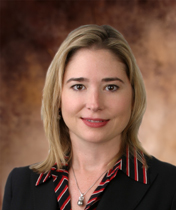 Many boating accidents are preventable with proper training and planning.
CLEARWATER, Fla. (PRWEB) August 15, 2018
The boating tragedy that occurred on July 19, 2018 in Branson, Missouri, has heightened awareness of boating safety. Boating in the summer months is a popular recreational activity in the United States but is not without the risk of injury. The U.S. Coast Guard reports that there were 4,291 recreational boating accidents in 2017, which resulted in 658 fatalities, 2,629 injuries, and $46 million of property damage.
"Florida's coastline presents numerous opportunities to enjoy the water," said Jennifer Burns, personal injury attorney with Carlson, Meissner, Hart & Hayslett, P.A. "From boating, to water skiing, to jet skiing and kayaking –- there is something for everyone to enjoy in Florida. Unfortunately, when out on the water, accidents do sometimes happen. Many of these boating accidents are preventable with proper planning."
The U.S. Coast Guard report includes a classification of the primary contributing factors in boating accidents. Of the known factors, weather was ranked eighth. Almost 200 boating accidents, 40 deaths, and 60 injuries were attributed to the weather. It is important for boat operators to stay alert at all times and to prepare for inclement weather and sudden changes in the weather.
"Those that are new to boating are advised to take a boating safety course," continued attorney Burns. "Proper training includes instruction on safe boating in varying weather conditions and this is critical. Operator inexperience was the third leading cause of boating accidents last year."
Safe boating requires preparation, such as checking the weather forecast and monitoring changes in weather conditions. By staying connected with communication devices while boating, boaters can learn of weather hazards and warnings while they are out on the water. To manage and prepare for adverse weather on the water, the U.S. Coast Guard advises that boaters should avoid venturing out if thunderstorms are a possibility. If boaters notice a thunderstorm approaching, they should return to land or shelter as soon as possible. Fog poses a danger due to its ability to hinder navigation. Boaters should remain watchful of any changes in weather patterns, such as a sudden drop in temperature, a change in wind pattern, low-lying clouds, or heavy static on a radio, which can indicate a thunderstorm nearby.
"Every recreational activity poses some level of risk of injury," continued attorney Burns. "But many of the risks posed by recreational boating are preventable with proper education, planning, and adherence to safety measures. Wearing a life vest, ensuring you have the proper emergency equipment on the boat, and learning what weather hazards to watch for are all actions that can prevent a boating accident."
If you or a loved one has been involved in a boating accident and you have questions regarding your rights under the law, contact the boating accident attorneys at Carlson, Meissner, Hart & Hayslett, P.A. Located in Clearwater, Florida, the law office of Carlson, Meissner, Hart & Hayslett P.A. has been serving the Tampa Bay area community for over 46 years. Innovative practice and proven litigation skills make the firm Tampa Bay's premier legal team, with a proven track record of success and a reputation for excellence. For more information about Carlson, Meissner, Hart & Hayslett P.A., visit the firm website at CarlsonMeissner.com or contact the office directly at 877-728-9653.