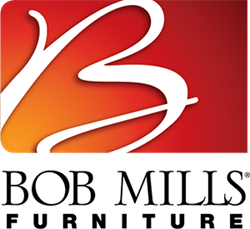 The new Bob Mills Furniture at One Kellogg Place will strive to create a new and fun shopping experience.
WICHITA, Kan. (PRWEB) May 26, 2021
Bob Mills Furniture Co., based in Oklahoma City, OK., announces the opening of their newest store, located at 11835 E Kellogg Dr, Wichita, KS 67207. The property was formally a Michaels craft store and is located within the One Kellogg Place retail development, between East Kellogg Avenue and Greenwich Rd, near Interstate 35 and Highway 54. This will be Bob Mills Furniture's 10th store and first ever in Kansas. The new store will be a full-line furniture store featuring high-quality, high-value home furnishings and mattresses. Scheduled opening is fourth quarter of 2021.
Bob Mills, President of Bob Mills Furniture, says, "Wichita, Kansas has been in discussion for some time. We are thrilled at joining the Wichita community. We specifically chose Wichita with it being a "hub city" for Kansas. One of our core values is to "treat everyone like family", and even though we are just starting the construction, we've already felt a part of the Wichita family. Such great people! The new Bob Mills Furniture at One Kellogg Place will strive to create a new and fun shopping experience."
Mills says, "Our number one goal is to make you, our customer, Feel Special! Free is always better," explains Bob, "and right now, simply go to https://www.bobmillsfurniture.com/locations/wichita for a chance to win a recliner FREE!"
Also unique to Bob Mills Furniture, you will never be hassled by "Shopper Stalkers". Those are the pushy salespeople that follow customers around everywhere. At Bob Mills, our Sales Hosts work in a "commission-free environment", so they only help customers when they need help. "I hear all the time how much our customers appreciate this kind of professional sales behavior," says Mills.
Bob Mills Sleep Spa, located inside Bob Mills Furniture, offers the exclusive bedMATCH® system, which takes 18 statistical body measurements along with thousands of calculations to find the proper support level you need while you sleep. Why guess when you can know the right mattress for you?
Bob Mills Furniture employs more than 400 employees, many of them working for the company for more than 25 years. They are currently hiring for all positions, including management, sales and warehouse in Wichita. For a full list of positions and more information on careers at Bob Mills Furniture, go to http://www.BobMillsFurniture.com/careers or email resumes to recruiting@bobmills.com.
Bob Mills Furniture Co., L.L.C is celebrating its 50th anniversary and has remained under the same single ownership since Bob Mills started his store at just 23 years old in Oklahoma City, OK. Currently, Bob Mills Furniture has nine locations: Oklahoma City, Tulsa, Amarillo, Lubbock, Midland, Odessa, Temple, Waco and San Antonio. The corporate headquarters are located in Oklahoma City with a large distribution center in Fort Worth, Texas.