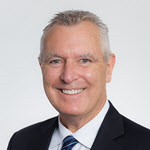 "It is a great honor to serve CALNARPM as its President" said Bob Preston, CEO and Broker/Officer at North County Property Group. "California is very diverse, with many regional influences, yet has common regulations, certifications, and laws for which all property managers in the state need continu
DEL MAR, Calif. (PRWEB) August 12, 2020
North County Property Group, the fastest growing and top ranked property management company in San Diego County, has announced that its CEO, Bob Preston, has been elected to serve as President of the California State Chapter of the National Association of Residential Property Managers (CALNARPM®) for the 2020 – 2021 term.
As the leading property management industry association, the mission of the National Association of Residential Property Managers (NARPM®) is to support professional and ethical practices of rental home management through education, training, networking and achievement designations. CALNARPM® represents residential property managers at the state level, focusing on the nuances of running a property management business and landlord/tenant law specific to the State of California.
"It is a great honor to serve CALNARPM as its President" said Bob Preston, CEO and Broker/Officer at North County Property Group. "California is very diverse, with many regional influences, yet has common regulations, certifications, and laws for which all property managers in the state need continued education."
CALNARPM hosts an annual conference and trade show for California property managers. This year the conference will be held March 31 – April 2, 2021. More information on the CALNARPM annual conference and other members of the leadership team can be found at the CALNARPM website.
About North County Property Group
North County Property Group represents the interests of property owners and tenants with professional residential real estate sales & leasing, property management, and vacation rentals for exquisite homes throughout San Diego County.
For more information about North County Property Group, visit https://www.ncpropertygroup.com, or contact the company at 445 Marine View Ave STE 240, Del Mar, CA 92014, USA; Tel: 858.792.5797; Fax: 858.777.5451; E-mail: info@ncpropertygroup.com
For more information about CALNARPM, visit https://www.narpmcalifornia.org or contact the organization at PO Box 27831, San Diego, CA 92198-1831; info@narpmcalifornia.org