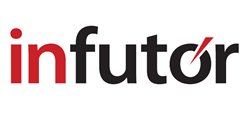 "Successful lead generation programs require robust lead quality data and we are excited about this collaboration with boberdoo.com." --Gary Walter, CEO of Infutor
OAKBROOK TERRACE, Ill. (PRWEB) February 18, 2021
Consumer identity management expert Infutor today announced that boberdoo.com, a lead distribution software provider, has activated Infutor's ID Max consumer identity data on its platform. Access to Infutor ID Max data will help boberdoo.com's lead generation, digital marketing and publisher clients better score and route their leads.
"Our platform helps marketers automate their lead generation business and providing direct access to Infutor's robust identity data will help our clients optimize their lead gen programs with better scoring and routing – and even remove bad leads," said Scott Hettman, sales and marketing director at boberdoo.com. "We are thrilled that our clients will have the opportunity to leverage integrated real time data quality enhancements to optimize lead routing."
With a single consumer data point, e.g., name, address, phone, mobile or email, Infutor ID Max instantly scores and delivers complete identity data on each inbound lead as well as attribute enhancements that enable personalized profile development.
"Successful lead generation programs require robust lead quality data and we are excited about this collaboration with boberdoo.com," said Gary Walter, CEO of Infutor. "Being able to more effectively qualify leads within the platform will help boberdoo.com's lead generators save time and optimize value."
ID Max leverages Infutor's TrueSource™ Identity Graph featuring 260 million consumers and 97.5 million daily updates compiled from deterministic, authoritative and permissible data from numerous privacy and security-compliant sources. The additional identity markers help marketers improve lead quality, form conversion rates, and lead attribution.
About boberdoo.com
boberdoo.com has been innovating and improving the lead generation industry since 2001. boberdoo.com serves all stakeholders in the lead generation industry, from providing innovative tracking, routing and automating solutions for traditional lead companies to A.I. models for sophisticated lead buyers. For more information, please visit http://www.boberdoo.com.
About Infutor
Infutor is the expert in data-driven consumer identity management and identity resolution. The company is solely focused on enabling brands to instantly gain access to the most complete and accurate information about consumers, exactly when they need it, to make informed marketing and risk mitigation decisions. In the past year, Infutor has been named to the Inc. 5000 list and recognized by Crain's Chicago and Built In Chicago as a Best Place to Work. Infutor is a privately held company founded in 2003 with strategic investments from Norwest Venture Partners. Infutor is headquartered in Oakbrook Terrace, Ill. For more information, visit http://www.infutor.com.