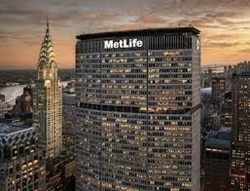 This new office is a major milestone for Bob's Watches, but it also serves as a humbling reminder of the hard work it has taken from the entire team to get us to this point - Carol Altieri, COO, Bob's Watches
NEWPORT BEACH, Calif. (PRWEB) November 12, 2020
Bob's Watches, the world's first and only pre-owned Watch Exchange where consumers can buy, sell, and trade vintage and used watches at true fair market value, today announced the opening of a new office in New York City. The new location, at 200 Park Ave (MetLife Building), will be the company's first office outside of its headquarters in Newport Beach, CA which will strengthen the company's presence on the east coast and allow for a more intimate selling experience.
The NYC location will be by appointment only and solely used for clients to sell their luxury watches. Open Monday through Friday from 9:30am to 4:30pm.
As the industry's leading pre-owned luxury watch retailer, Bob's Watches has experienced tremendous growth over the past few years, exceeding its expectations of 25% year over year. The new office space will provide Bob's Watches east coast clientele the opportunity to sell their luxury watches in the comfort of a secure location. The new space reflects the continued effort to make Bob's Watches selling experience a more seamless and personally connected one.
"This new office is a major milestone for Bob's Watches, but it also serves as a humbling reminder of the hard work it has taken from the entire team to get us to this point," said Carol Altieri, COO of Bob's Watches. "This new office will allow the company to continue to provide first-class service to our east coast customers, recruit excellent new employees, and advance the interpersonal relationships with our clientele that will fuel the next great chapter of Bob's Watches."
About Bob's Watches
Bob's Watches is the world's first pre-owned Rolex exchange, conveniently offering people the ability to buy, sell or trade their luxury watch online or in its offices. Having entered the luxury watch space back in 2010, Bob's Watches has sold over 75,000, watches, and has sustained a 5-star rating on verified transactions. Bob's Watches is best known for transparently displaying the buy and sell prices for timepieces on their website, affording consumers the ability to shop around, helping to ensure they get the best possible prices for their watch.
For more information, visit http://www.bobswatches.com/about-us and follow @BobsWatches on Instagram and Facebook.
New Location:
Bob's Watches NYC
200 Park Ave Suite 1739
New York, NY 10166
917-994-9610
*Appointment requests can be made by emailing alexa@bobswatches.com
Media Contact:
JMediaHouse
Jason Geller
212-920-0398
jason@jmediahouse.com