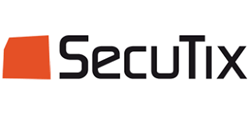 "Our Florida-based team of savvy professionals is able to oversee large-scale, complex events like the Olympics. Our state-of-the art technology will make it easier to bring Florida's Olympic dream to life. We are ready to do our part to help make it happen."
BOCA RATON, Fla. (PRWEB) January 28, 2021
A Boca Raton-based company that specializes in ticketing services has pledged to support Florida Chief Financial Officer Jimmy Patronis' goal of moving the Tokyo Olympics to Florida. The US CEO of SecuTix sent a letter to Patronis on Wednesday voicing his enthusiasm for the suggestion, should Japan cancel the games due to concerns over COVID-19.
SecuTix says its global ticketing platform is exactly what Florida needs to bring Olympic magic to the Sunshine State. The company is prepared to take on all aspects of ticketing if the move occurs, said SecuTix USA CEO Eric Rozenberg.
Read Rozenberg's letter to Jimmy Patronis here.
SecuTix is a global leader in comprehensive ticketing and engagement SaaS platforms. Rozenberg said the company has the technology, experience and staff to support the Olympic Games on short notice. The company's internationally-recognized platform handles online ticket sales and seat selection for huge venues using mobile ticket delivery and blockchain technology that safeguard the ticketing process from fraud.
"Our Florida-based team of savvy professionals is able to oversee large-scale, complex events like the Olympics," Rozenberg said. "Our state-of-the art technology will make it easier to bring Florida's Olympic dream to life. We are ready to do our part to help make it happen."
The white label software platform uses blockchain technology to manage and improve ticketing solutions for events and venues of any type and size. SecuTix offers omnichannel ticket distribution, B2B packages and processing, real time reporting and mobile ticket delivery. The service also includes tools that map arenas with social distancing in mind, an important feature in the age of COVID that will help keep patrons safe.
About SecuTix
Founded in Switzerland in 2002, SecuTix is a leading international provider of ticketing and engagement services, offered through its comprehensive SaaS and CRM platforms. As a fully integrated white label solution for ticketing, the company seamlessly helps venues and organizations in arts, entertainment, sports, and more manage processes, boost sales and enhance audiences' experiences before, during, and after events.
To learn more about SecuTix, visit http://www.secutix.com