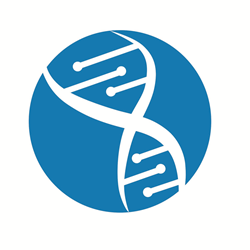 I have seen first-hand what Bode has accomplished to support the mission of crime laboratories and law enforcement agencies, and the impact it has had on their respective communities.
Lorton, VA (PRWEB) January 26, 2021
Bode Technology, a leading provider of forensic laboratory testing services, is excited to announce Kristin Sasinouski as the DNA Technical Leader. Bode has been a leader in clearing DNA backlogs and implementing new technologies, including rapid DNA and forensic genetic genealogy, to deliver investigative leads to law enforcement and crime laboratories. This includes the testing of more than 100,000 sexual assault kits and thousands of unidentified human remains. Ms. Sasinouski's extensive experience highlights Bode's focus on quality and efficiency, and further establishes Bode's commitment of excellence to the forensic community.
Ms. Sasinouski joins Bode after more than 16 years at the Connecticut Division of Scientific Services where she most recently served as the Deputy Director of Forensic Biology and DNA. Her experience spans a broad range of forensic technologies including traditional nuclear DNA testing, mitochondrial DNA testing, SNP testing, complex mixture interpretation and forensic genealogy. She has served as the Designated Laboratory Official for the state of Connecticut's genealogy program and was an integral member in developing the best-use for implementing advanced DNA mixture techniques.
"We are incredibly excited to have Kristin leading Bode's technical operations. She has been a proven leader in the forensic community and has helped transform the Connecticut Division of Scientific Services into one of the most respected labs in the country," said Erin Sweeney, VP of Forensic Operations at Bode. "She has also helped to shape the application of new forensic science technologies and policies, and her experience will be an asset to our growing company."
Ms. Sasinouski has been actively involved in the Scientific Working Group on DNA Analysis Methods (SWGDAM) and the National Institute of Justice (NIJ) Best Practices for DNA Efficiency Improvements (DEI) Working Group and is a member of the International Society for Forensic Genetics (ISFG). Overseeing a wide range of projects during her tenure, she was an integral component to Connecticut eliminating their sexual assault kit backlog and achieving full legislative reform. Her expertise will help Bode remain a leader in the adoption of cutting-edge technologies and development of policy to improve public safety and deliver investigative information through DNA.
"I have seen first-hand what Bode has accomplished to support the mission of crime laboratories and law enforcement agencies, and the impact it has had on their respective communities," said Kristin. "I am honored for the opportunity to be a part of this exceptional organization and look forward to utilizing my expertise and ideas to continue to strengthen the quality of the services we offer to our clients."
For 25 years, Bode has been a leader in forensic DNA analysis. Bode's highly refined protocols and rigorous quality systems are used every day to identify perpetrators of crimes, identify the missing, and exonerate the innocent. Ms. Sasinouski brings these same standards to Bode and will be an asset in our continuing mission to improve public safety.
Bode operates one of the most internationally respected private DNA laboratories and provides a comprehensive set of state-of-the-art forensic DNA collection products, DNA analysis services, and research services around the world. Bode's laboratory is CLIA certified by the Centers for Medicare & Medicaid Services (CMS) for the purpose of providing diagnostic testing. Bode is also accredited by ANSI National Accreditation Board (ANAB) to ISO/IEC 17025:2017 for Forensic Testing and Calibration Laboratories as well as the FBI Quality Assurance Standards for Forensic DNA Testing Laboratories and DNA Databasing Laboratories. In addition, Bode is AABB certified for relationship testing and has been certified by many states that required individual certifications including Texas, New York and Maryland.