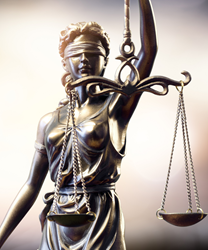 ...we are doing everything we can to help survivors and prevent future sexual assault kit backlogs.
LORTON, Va. (PRWEB) March 13, 2019
Bode Technology (Bode), a leading provider of forensic DNA analysis products and services, announced that they have now completed DNA testing on more than 100,000 sexual assault kits. As thousands of untested kits are identified across the country, Bode continues to be a leader in offering solutions to eliminate sexual assault kit backlogs. Bode has tested more than 50,000 kits in the last three years alone.
One of the many examples of success includes the elimination of the backlog in Tucson, Arizona. In total nearly 2,000 sexual assault kits were tested, resulting in more than 800 DNA profiles entered into CODIS and more than 350 CODIS hits. Recently, a man identified by clearing the backlog was convicted of raping 7 women over a 12 year period. Bode is proud to support the city in the elimination of its sexual assault kit backlog.
"Since the rape kit backlog first gained attention almost 20 years ago, Bode has led the response of crime laboratories and has helped solve countless cases, identify serial offenders and bring closure for victims of sexual assault across the country," said Mike Cariola, President and CEO of Bode. "As backlogs begin to get cleared, we can finally shift the focus to testing of current cases faster. DNA is unparalleled in its proven ability to help solve cases, eliminate suspects and prevent future crimes by getting suspects off the streets. In addition to the positive impact on public safety, the return on investment of testing sexual assault kits is off the charts."
A recent publication from Project FORESIGHT, showed that the societal return on investment of eliminating the rape kit backlog could be as high as 64,000% between benefits to the victim, prevention of repeat offenses, and savings in law enforcement and crime laboratory resources.
"Our lab continues to develop innovative technologies to adapt to the needs of the community," said Erin Sweeney, Lab Director. "Through better workflows and scientific advancements, we are doing everything we can to help survivors and prevent future sexual assault kit backlogs."
Bode also recently announced the Accelerated Sexual Assault kit testing Program (Bode ASAP) for non-backlogged cases. Bode ASAP allows agencies to submit cases as they are collected and receive DNA results in as quickly as two weeks.
Additionally, grant programs to eliminate sexual assault backlogs offered by the Manhattan District Attorney's Office and the SAKI program of the Bureau of Justice Assistance have been critical to addressing the nationwide backlog. These grants have supported DNA testing of sexual assault kits, law enforcement investigation, and prosecution using a victim-centric approach. They also offer the use of DNA for advanced technology such as forensic genealogy.
About Bode Technology
Bode operates one of the most internationally respected private forensic DNA laboratories and provides a comprehensive set of state-of-the-art forensic DNA collection products, DNA analysis services, and research services to law enforcement, the justice system and other government agencies around the world. Bode is accredited by ANSI National Accreditation Board (ANAB) to ISO/IEC 17025:2005, the ASCLD/LAB-International Supplemental Requirements for Forensic Testing Laboratories as well as the FBI Quality Assurance Standards for Forensic Testing Laboratories and DNA Databasing Laboratories. Bode also maintains AABB accreditation for relationship testing.
All DNA analysis at Bode utilizes validated procedures that meet the FBI's Quality Assurance Standards, SWGDAM validation guidelines for forensic DNA analysis methods, and ISO 17025 accreditation requirements. Bode regularly works with crime laboratories across the country to ensure these results are entered into the FBI's CODIS DNA database.