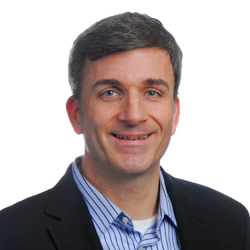 We're excited to welcome John Maloney to our team so that our clients can benefit from his deep legal industry experience, both practicing law at AmLaw 100 firms, and his decade working with top in-house counsel departments and law firms while at Bloomberg. - Raj Goyle, Co-CEO
NEW YORK (PRWEB) October 25, 2018
Bodhala, the leading tech platform that helps corporate legal teams analyze and optimize their spend, officially announced the hire of John Maloney as SVP and Head of Client Success. Maloney will build a team dedicated to ensuring that Bodhala's clients gain the most value from its proprietary AI-backed platform, big data analytics, and market insights. He will also direct the onboarding of Bodhala's growing roster of corporate and law firm clients. The Bodhala platform currently analyzes over $12 billion in invoices from over 30 million billed line items across 5000 law firms to help clients attain a comprehensive understanding of market rates for matter costs. The Bodhala platform also helps corporate counsel and finance departments rein in the rampant rise of legal fees from outside counsel.
"For far too long, leading multinational companies have defaulted to a reliance on relationship-based agreements to service their legal counsel needs, retaining services that are far too expensive and entirely inefficient," said Raj Goyle, Bodhala co-founder, and CEO. "Bodhala's analytics technology takes the ambiguity out of legal spend and empowers business leaders to make and justify their decisions with confidence. We're excited to welcome John Maloney to our team so that our clients can benefit from his deep legal industry experience, both practicing law at AmLaw 100 firms, and his decade working with top in-house counsel departments and law firms while at Bloomberg. We will leverage his knowledge to delight our clients and drive our continued growth."
Maloney's hire comes on the heels of Bodhala's recent rapid growth and successful company performance. After a seed round drawn from alumni of Microsoft, Facebook, Google, and Amazon, the company is on track to grow over 3X this year and again next year.
Working with industry-leading companies across the insurance, financial and retail spaces, the platform has saved clients billions of dollars in the past 3 short years. In addition to Maloney's hiring, Bodhala has expanded its team to service the growing demand from these sectors and beyond, and has grown its board of advisors.
Prior to Bodhala, Maloney served in the Commerce Department for five years, practiced law at O'Melveny & Myers LLP and WilmerHale LLP in Washington, D.C. and at Schulte Roth & Zabel LLP in New York, and worked with in-house counsel and law firm practices as a Commercial Product Director for Bloomberg Law. At Bloomberg, Maloney focused on delivering value to corporate legal departments and law firms with legal data and analytics that provided them insights on the practice and business of law.
"Bodhala empowers in-house counsel to make better-informed decisions about hiring outside counsel and enables law firms to win business based on their quality and results, beyond their reputation and connections with GCs," said Maloney. "After working for and with large companies for years, in practice and at Bloomberg, I'm enthusiastic about contributing to Bodhala's already excellent team and, most importantly, helping its clients realize the most value from Bodhala's market-leading platform and unique insights. Bodhala is truly revolutionizing the way corporations select and work with their legal counsel and I'm excited to be a part of that."
About Bodhala
Bodhala provides legal teams with a better way to optimize their spend on outside counsel using big data analytics delivered through their proprietary AI backed platform. Bodhala's mission is to empower the legal industry with the tools necessary to take the ambiguity out of legal spend decisions. Created for lawyers, by lawyers with advanced data science expertise, Bodhala is customizable, informative and intuitive, providing actionable insights in a timely manner. For more information visit http://www.Bodhala.com